Luxury yachting has long become something of a lifestyle choice. So it is no wonder that luxury brands like BMW, Hermes and LVMH are queuing up to collaborate with yacht makers like Riva, Weyves and Wally for a taste of the luxury yacht pie. Here is a list of seven important luxury and yacht brand collaborations.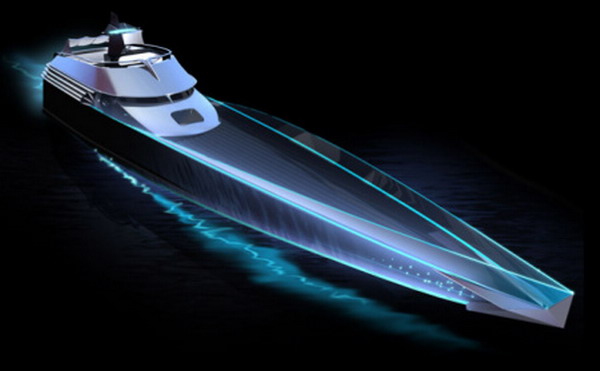 1. Weyves & Thierry Mugler, Elie Saab
Weyves Yacht teamed up with fashion designers agency Agent de Luxe to blend fashion with the luxury yacht: Weyves Couture Concept was thus born. The idea was to combine haute couture with the yachting culture. Then came Weyves first association with a luxury brand: Thierry Mugler. Together, the two brands designed the world's fastest yacht, the Gentry Eagle 112. Weyves interior designer Eva Cardio was involved on this one.
Weyves also collaborated with Elie Saab on designing interior installations and the exterior frame of a luxury yachts.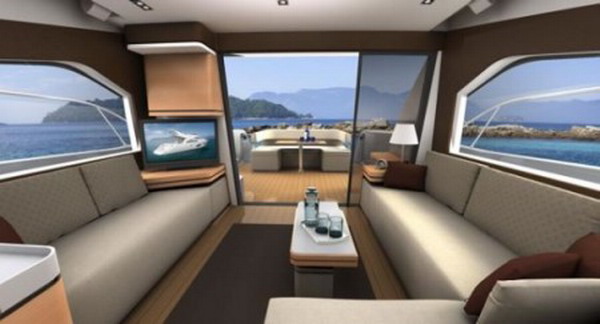 2. Intermarine & BMW
In July 2011, we will get our first look at an ultra-luxurious yacht designed by Brazilian yacht maker Intermarine in collaboration with BMW Design Group USA. Named the Intermarine 55, this luxury yacht will measure in at 17.4 metres, and house three cabins, two baths, a salon and a galley. Up to six people can be entertained in style on this boat. The BMW association shows up in several areas. For instance, the bow resembles a racing car's rear wing.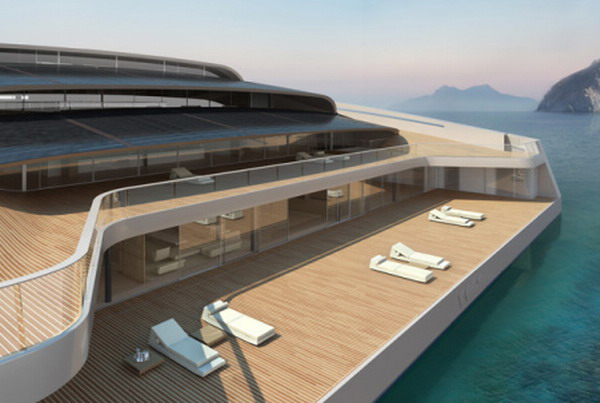 3. Wally & Hermes
Wally-Hermes Yachts (WHY) is a collaboration between the yacht maker and the luxury brand that seeks to create a luxurious experience on the sea. If you are hoping to mix a private island vacation with a luxury yacht cruise, this is your best bet. WHY uses a diesel engine but also partly runs on solar electricity. The interiors and furnishings are from Hermes associate RDAI. However, Hermes withdrew from Wally in 2010, leaving the reins of WHY is Wally's hands entirely.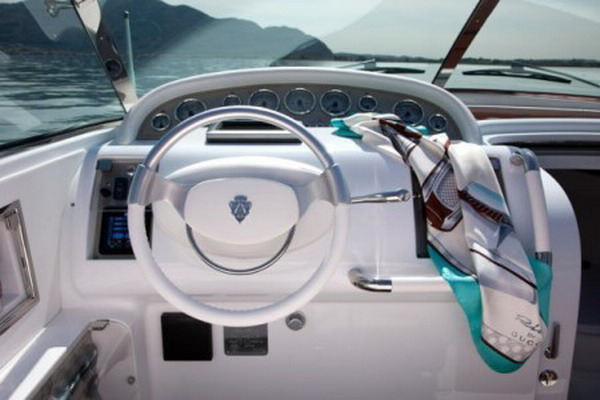 4. Riva & Gucci
To mark Gucci's 90th anniversary celebrations, Riva and Gucci worked together with design firm Officia Italiana Design to come up with the "Aquavira by Gucci". Gucci Creative Director Frida Giannani is responsible for the customized design. This is a 2-speed, 380hp luxury speedboat. The hull is of fiberglass. Inside are mahogany wood fixtures. The iconic Guccissima pattern adorns the seats and sundeck. In fact, Giannani also designed a line of accessories (Riva by Gucci Collection) including bags and shoes to match the boat.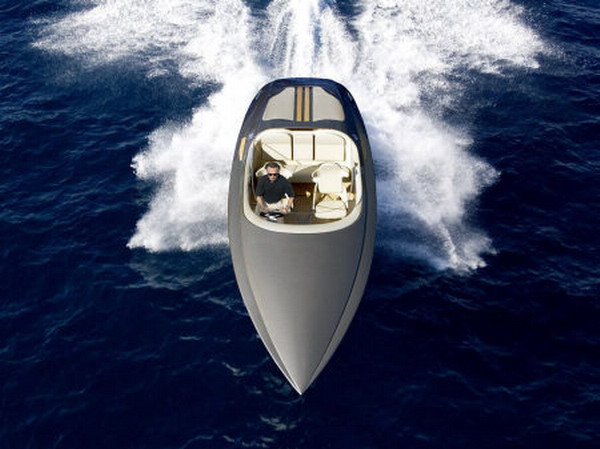 5. Fearless & Porsche Design
Porsche Design teamed up with Miami-based Fearless Yachts and came up with a line of luxe yachts. The Fearless 28 luxury yacht was the first of this line. Porsche brought in a marine-adapted 550hp V10 from the Dodge Viper for the Fearless 28 which can seat up to five people. The deep-V fiberglass hull is finished in silver. You will find symbols of Porsche's luxury cars (especially the 911 and the Porsche Carrera GT) on the upper deck. The two brands plan to collaborate on 44, 68, 125 and 150-foot yachts as well.
6. LVMH & Princess Yachts
You might remember that the company acquired Princess Yachts in 2008. This January, LVMH launched its first superyacht, the 32m M Class long range cruiser. Buyers get a saloon and can choose from four or five cabins. This includes a master suite, two or three double bedrooms and a twin room. The interior design of this luxury yacht is courtesy Fendi and Armani Casa. Watch out for LVMH's next offering, a 40-metre yacht to be launched in 2012, with matching Louis Vuitton luggage.
7. Veuve Clicquot & Riva
Riva Yachts teamed up with heritage champagne house Veuve Clicquot and launched La Grande Dame by Riva Collection. This luxury cruise collection contained three custom-made items in mahogany, leather and chrome. Then there was the Cruise Collection which consisted of four bottles of La Grande Dame '98, two magnums of La Grande Dame '88, as well as Riedel champagne flutes, water tumblers, plates, table mats and cutlery. It all comes up to a cool $80,000. There is also the 300-unit limited edition Cruiser Bag that includes a single bottle of La Grande and two champagne flutes.