Couple Travel is an evolving species today post solo travel. A quick look at Instagram affirms that. Sharing mutual travel goals is in demand when it comes to companionship. The saying "Marriages are made in Heaven/Universities" needs a correction. For travelling couples, "Marriages happen on road where the two travel freaks meet and connect so well." Instagram is a revelation that travel vibe invites the tribe.
If you happen to be a traveler, photographer or even a blogger..possibility is you would be familiar with the travel couples listed here. These travel couples are truly influencers in their niche. It is my personal interest to visit the unknown lands someday that my eyes couldn't stop from flipping through instagram travel feeds. And having spent hours there, appreciating the beauty presented to us by travel lovers, we thought to share with you a list of travel couples who are doing justice to the beauty of the place they visit, giving us travel goals to go on hunt for a place without much prior planning and life full of surprises. The couples vacation include weekend getaways and sometimes month long travel trips.
An eye over their travel feed would make you come across comments like "You are living my dream," "I wish I could travel to this land." If you resonate with it then book yourself a one-way ticket as the world is waiting to be discovered. Each couple listed here believes life is better lived with a backpack. Also it is revealed that the life showcased on their instagram account is in contrast to their real life.
Sun-soaked locations, gin-filled evenings, lust worthy travel experiences and infectious love of these full-time rovers offer inspiration to those longing to pursue their long neglected dream of travelling the world.
Let's go straight to the profile page of travel couples now:
1) Lauren Bullen | @gypsea_lust | 2.1m
Jack Morris | @doyoutravel | 2.7m
Lauren Bullen, 23 yrs young bae from Northern NSW Australia is passionate about travelling and creative imagery. Known with her handle @gypsea_lust on instagram, Lauren floods her feeds with pics from travel all over with her partner Jack Morris @doyoutravel. She is a self learnt photographer and uses this skill alongside exclusive content creation for her clientele.
Jack Morris, her partner in travel is together with her since 2012. The duo met first in March 2016 whilst on job together in Fiji. Since then, they are inseparable. They are currently based in Bali and soon would be settling down in their own home in Bali. Jack has travelled more than 50 countries and have always lived in hostels with a backpack only until he met Lauren and started appreciating their own private space.
The insta fame achieved while documenting their travel allows the couple to make up to $9000 Per Instagram Photo. They are known to visit a new country once a month.
Bali: a peek into the place they would call home soon
2) Debi Flue | @debiflue | 1 mn
Kev | @keeevsch | 104k Kev | @keeevsch | 104k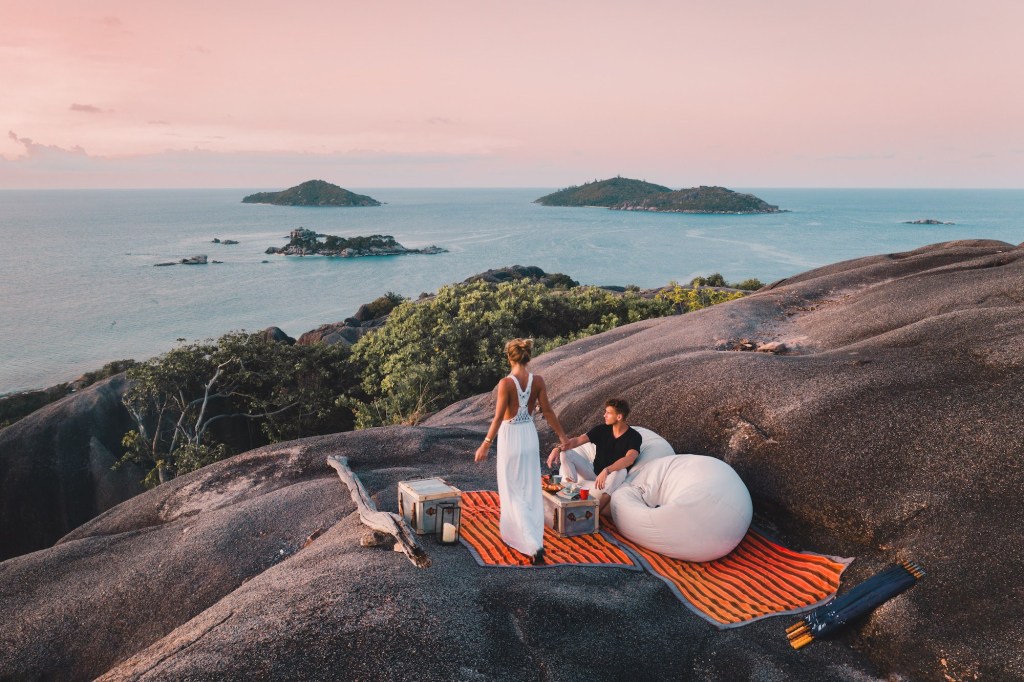 Debi started blogging in 2013 and now her insta is populated with beautiful pics of hers alongwith partner Keeevsch from places all over the world. Kev is from Germany and loves capturing memories from different places and cultures. The German globetrotter Debi is currently in Madives before she heads to LA next. So stay tuned to her feeds.
3) Sebas & Espe | @twotrends | 485k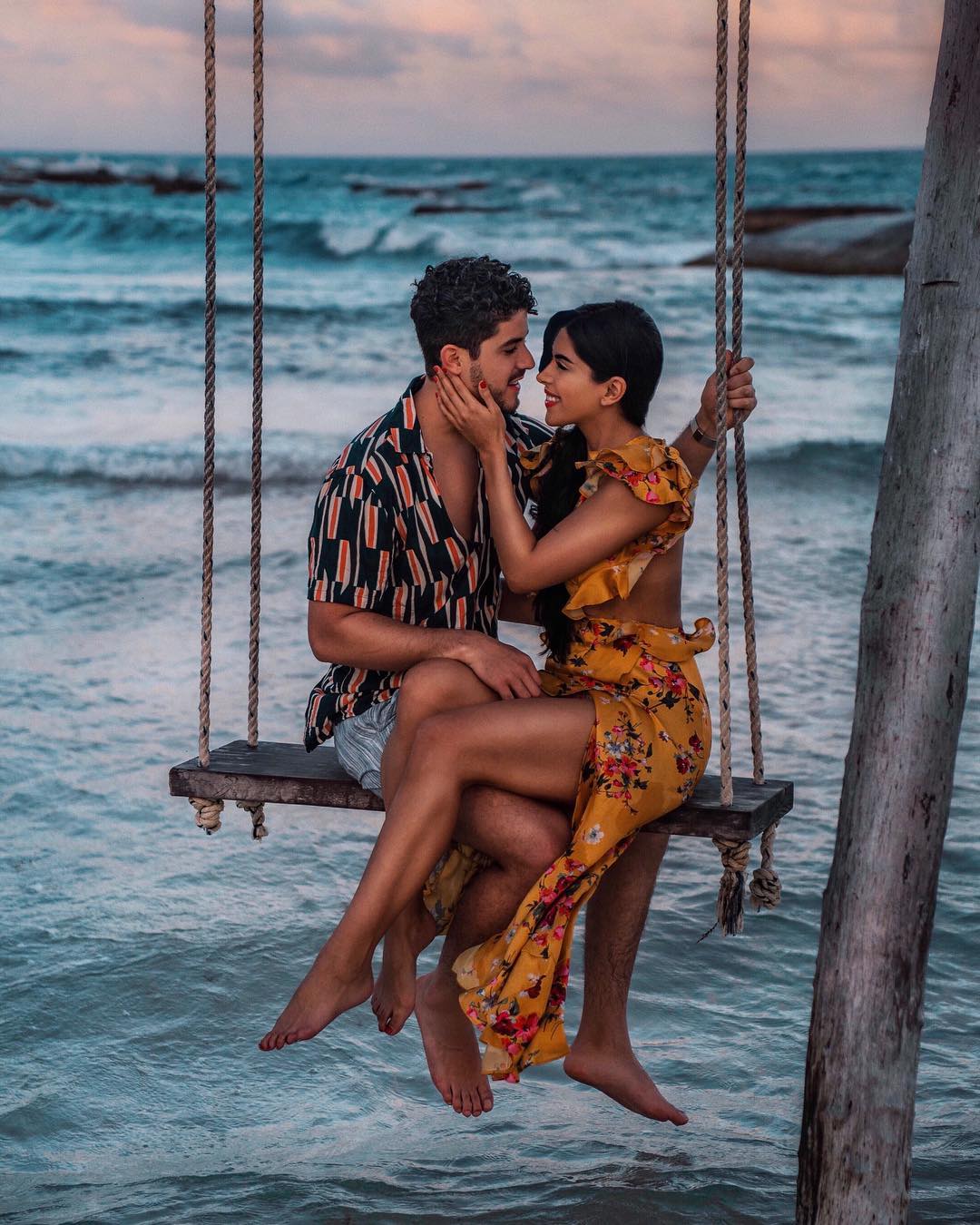 TwoTrends, owned by Sebastian and Espe features lifestyle, travel and fashion. Hailing from diverse backgrounds, Architectural and Journalist, the duo first met in Miami FL and offers a unique perspective to their stories over instagram.
4) Marie Fe and Jake Snow | @mariefeandjakesnow | 442 k
What started as living one's passion for travel soon got converted into inspiration for many and took no longer to make a living out of it. Marie and Jake could see the potential of insta story tellling upon touching 30000 followers. And hence consistency in their work was their key forte. Not all disagreements are waste. Sometimes, it pushes you to come to a point where you see a new beginning. This holds true for the duo. Whilst Marie preferred brighter/sharper and colorful pics, Jake has a liking for softer/warmer/earthier photos. this conflict encouraged them to come up with their customised range of presets to apply to their photos to get a consistent style.
They only promote products or support causes with a purpose and try to maintain authenticity in online world. They count Indonesia as the best place to experience diversity and is surely a photographer's paradise. Other destinations close to their heart are the Philippines, Mexico and Sri Lanka
5) Hildegunn Taipale | @hilvees | 457K
Samuel Taipale | @ eljackson | 392k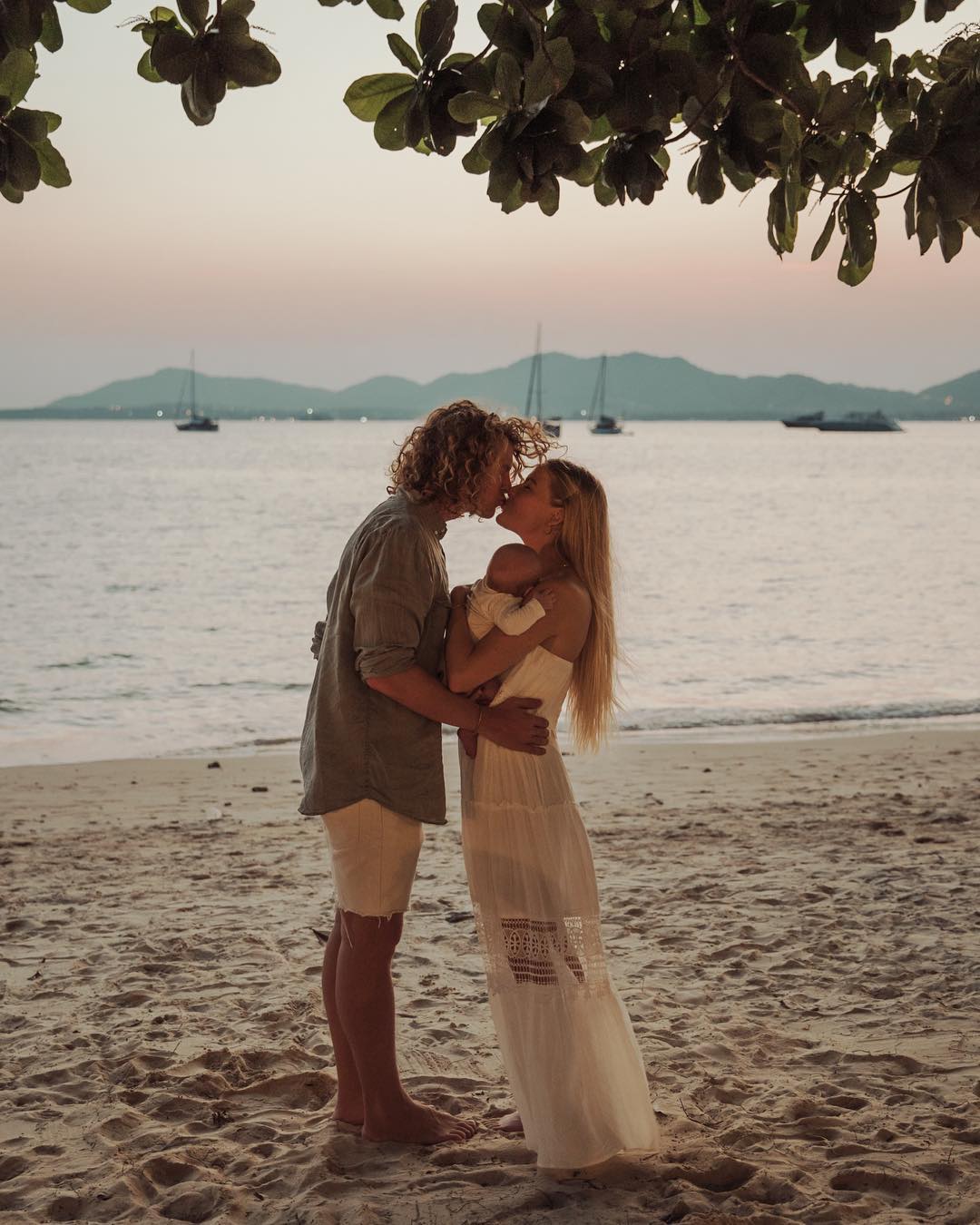 The Finnish-Norwegian power-couple is a must follow insta account to feed the wanderlust in you. They believe travelling is not only about visiting places but also you get to meet the people along the way and absorb different cultures. Travel for them is forming a connection you share with your fellow traveler, the destination you wish to visit and the locals who make you feel safe and at home. Samuel is a professional photographer, which is a plus allowing them to consider work assignments as an opportunity to travel the road less travelled.
6) Bea Albero | @beaalbero | 357K
Jéremy Monnet | @mrmonnet | 271k
Bea and Jéremy both have a deep interest in travel. Having taken an exit from their career in 2013 to create Mr and Mrs Monnet, there sole aim was to travel the world. They are based in Hong Kong when not in foreign land. Bea is a lawyer with degree in marketing and economics. The lesser known fact about the duo which many dont know is they get married every year in a different religion.
7) Domenic & Elise | @elisecook | 332K
Travel and wine are synonymous to Elise and Domenic. The duo is currently in South Australia. Their passion for wine has taken them to learn the process of making it, tasting it, drinking it and the whole art of wine making. Fortunately, they own a winery i.e. Down The Rabbit Hole in McLaren Vale, where rich soil favors the quality of grapes offering complete flavors. They invite wine enthusiasts for drinks and celebrate special moments.
8) Lara Kamnik and Uros | @your_passport | 181k
This duo is truly digital nomad. One fine day the couple decided to make an exit from life of "normality" and venture into the mysterious. They quit their corporate jobs in America. But you know travel doesn't come free. So, they did it with all planning. Working remotely, renting out their LA home, selling off cars were few to start Roamaroo, their travel blog or couple travel site featuring experiences of adventurous days and romantic nights. The blog captures luxurious and adventurous destinations around the world. Their key to-do trip would be to climb Mt. Kilimanjaro in Tanzania. A stay in an over-water bungalow at Six Senses Laamu, Maldives doing scuba diving in the idyllic Indian Ocean was their most romantic vacation.
9) Xavier & Katie Ritzi | @xkflyaway | 176k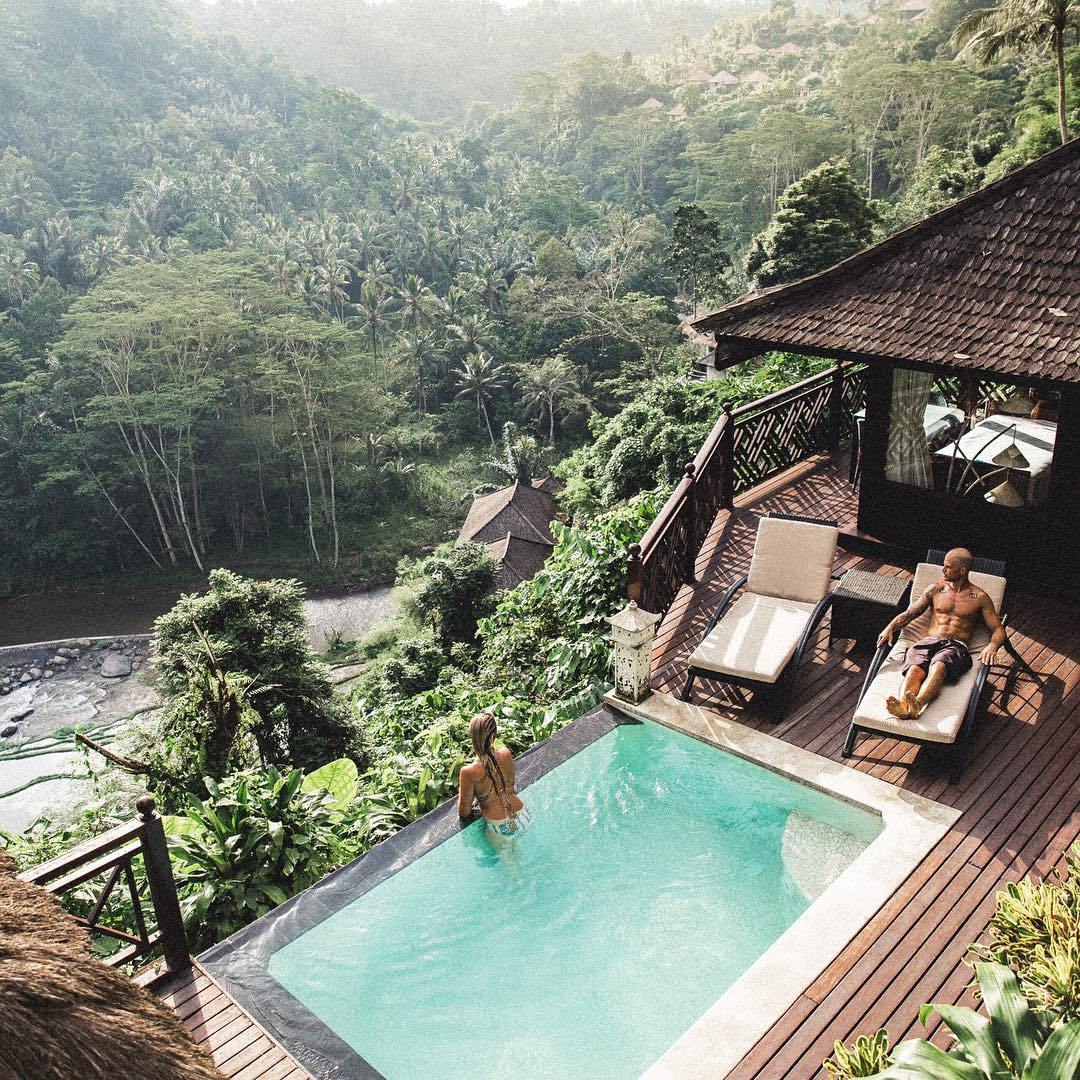 Road is their home. X & K met through a common friend at a Mexican Cafe only to be hooked together and travel the world and create memories. But there story wasn't easy as it sounds. They had a long distance relationship, which soon converted into road-based relationship as Xavier sold off his business in switzerland and moved to San Diego to live and travel together with our Katie.
In just a year, they happen to visit Greece, Sri Lanka, Bali, Japan, Thailand, Egypt, India, Morocco, Bahamas and flood us with their stories at Gram.
10) Selena Taylor and Jacob | @finduslost | 168k
This couple left L.A. for the world, as they provide travel guides and inspire wanderlust for all. From romantic snowy moments in Finland to the white sandy beaches of the Dominican Republic, we're in love with their love and their Instagram-worthy lifestyle.
12 countries and 6000 kms alongwith Jacob is what led to the birth of finduslost.com. Selena had a trade Los Angeles routine to fulfil her dream of living in Europe. Soon, Selena and Jacob took a road trip through the Balkans before settling down in Amsterdam. Whilst planning their first road trip, they experienced dearth of information and inspiration. And to fulfil this gap, Selena and Jacob happen to launch their blog and feature much needed travel guides. Now they are so much addicted to travel that they are often seen on road. The duo tied the knot in 2017 at a destination wedding in Kauai.
Their story is an example for many that what seems unattainable only couple of years ago can be achieved only with perseverance and sheer hard work.
11) Katerina and Yinon | @Stayclosetravelfar | 168k
Born in small countries (Bulgaria and Israel), Katerina and Yinon happen to meet by chance in New York while waiting in line for salad (lovey-dovey couple). Having found each other and sharing the mutual love for travel, they knew long before that world is gonna be their home. And sooner, they turned their travel interest into a business. Their blog StayClosetravelfar is an inspiration for many that dreams do come true and hobbies do become businesses and travel do give satisfaction to the curious souls. It is often that traveling opens up new possibilities, makes you open to new people, new cultures, gives you new perspectives but it is incomparable if done with one's better half. This is what Katerina and Yinon are blessed with.
12) Campsbay Girl | @campsbaygirl | 162K
Mike | @lifeofmikeza | 66.5k
Carlinn and Mike together qualifies to be a perfect loving travel couple. Photographer, traveller and blogger, the duo brings together all interest areas needed to experience a dream vacation. Carlinn posts feature her seeing penguins at Boulders Beach or enjoying wellness retreat and spa. You may witness her busy camping, safari or doing road trips with Mike. We wish Mike and Carlinn a wonderful year ahead for exciting trips scheduled for 2019.
13) Siobhan & Joe | @agirlwhoblooms | 131k
Only few are fortunate to lead a life they first imagined. Siobhán and Joe are the blessed ones. Irish born and bred, Siobhán is currently travelling around South East Asia with husband Joe (@alifeiimagined) who creates beautiful memories by capturing every precious moment in camera. Currently living in Kuala Lumpur, the duo is open to experience new culture, meet new people and challenge themselves to move out of comfort zone. Joe loves to introduce himself as a writer chasing a real life story and photographer to his other half.
14) IVO FILIPE | @onewayticketrip | 127k
CARINA PINHEIRO| 21.6k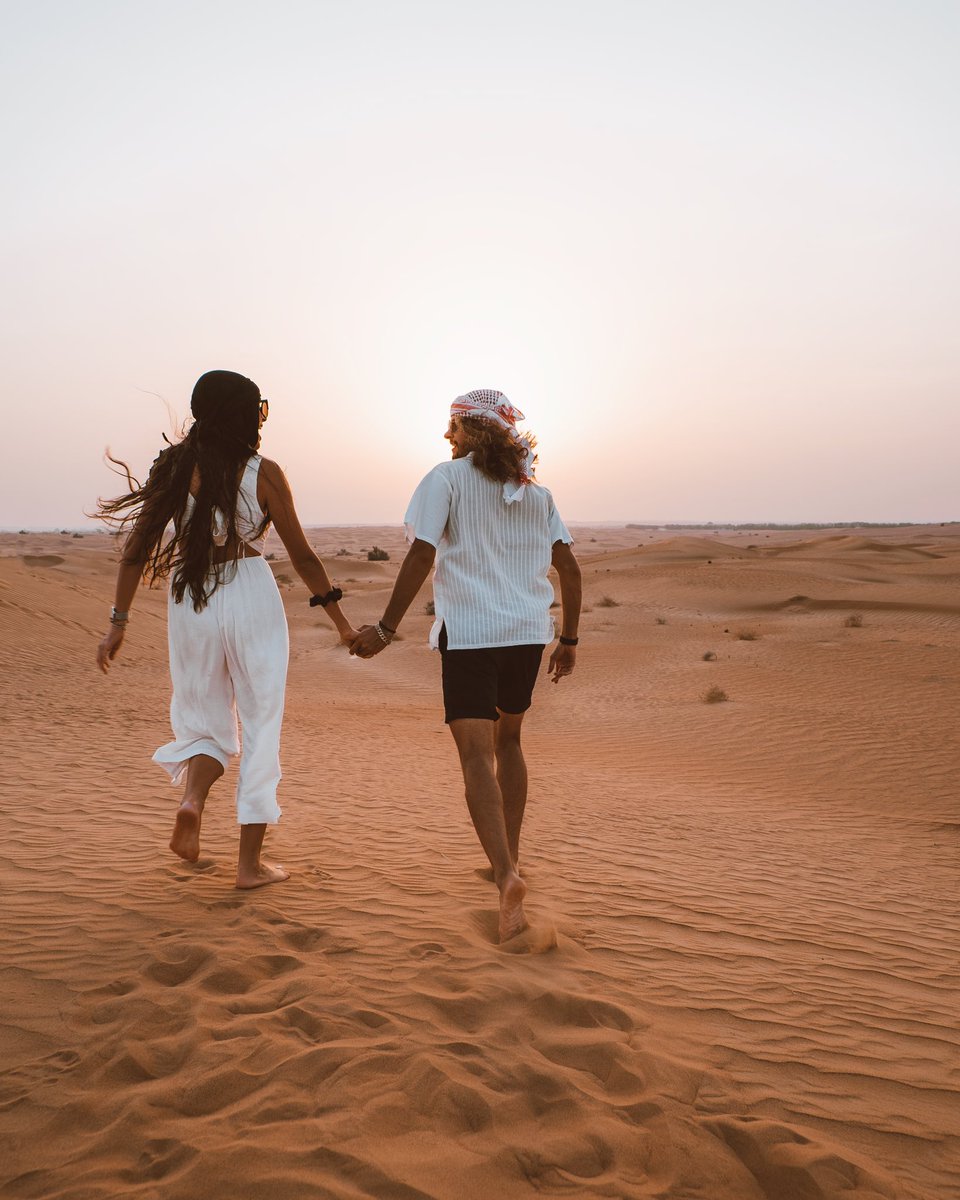 Although they love to travel and meet new places, this portuguese couple knows how to turn their travel dream into a reality. Time and patience are their two possessions when they travel the world, which help them get the best of the best shots with just the canvas like background and no unwanted human being in the frame. Such clear shots are truly a treat to our eyes when we are on their insta page. Besides sharing the mutual interest for travel, they have similar clothing taste that Carina is seen stealing Ivo clothes in one of the pics. Isnt't that another sign of how complimentary these two are.
15) Farhang ♡ Mursal | @awesomeworldtrip | 121k
Meet Farhang & Mursal. This Dutch-Afghan duo bags the title of wanderlust travellers, photographers, video makers and perfect travel couple. upon getting hitched, they have been honeymooning ever since and love to travel and explore new culture, get lost and find themselves amidst a new culture. Photography is close to Farhang's heart and he captures earth's beauty well.
16) Hannan and Adam | @gettingstamped | 109k
Hannan and Adam believe in "Getting Stamped." Numbers say they have been to 6 continents, got stamped in 55 countries, slept in 300 over beds and are still making memories. The place close to their heart is Koh Lipe, Thailand, thanks to the friendly locals and yummilicious Thai food. They cherish the memory of waking up to the sound of waves played outside their beach villa. They aim to make a trip to Antarctica soon to get the satisfaction of having travelled all seven continents in the world.
17) Cat and Kev | @fortwoplz | 85.6k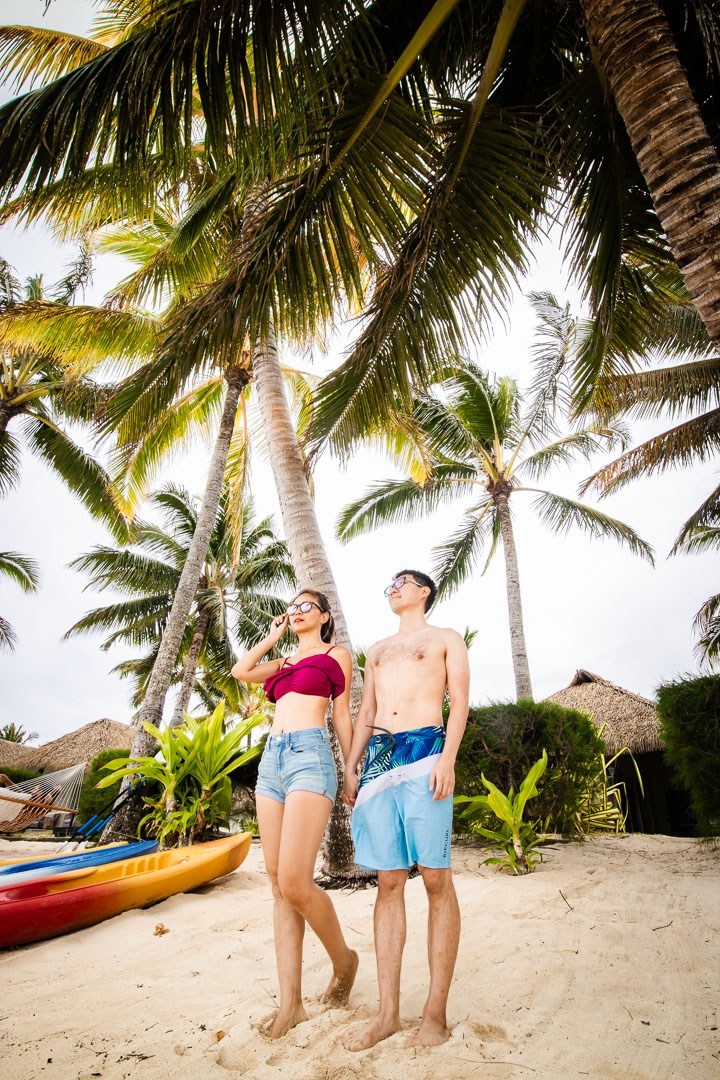 Cat and Kev, the face behind For Two Plz, is an adventure-loving couple from Canada. The two first met in 2011 in Taiwan. They fell in love and are creating a legacy via their travel blog for couples.
What seems impossible to many has been experienced by them starting from scuba dive in one of the most beautiful islands in the world, zipline through a cloud forest in Costa Rica, hike an active volcano in Guatemala, a 5-course dessert tasting in Tokyo, or walk on top of the CN Tower. Their passion for food and adventure has led them to venture into wild luxury escapes. They have chronicled each of their travel story well over For Two, Please, a bilingual (English and Mandarin) travel blog motivating couples and travellers with passion for travel to challenge themselves and step out if their comfort zone and travel the world. So if you need, vacation ideas for getaway or luxury travel experiences that bring you closer to the culture, gastronomy, and people at a destination, then reach them or atleast follow them to keep yourself updated about your dream place.
18) Victoria and Terrence | @ followmeaway | 78.1k
Victoria and Terrence, a travel loving couple treads the unbeaten path. They are usually found chilling in a resort, road tripping, photographing in a forest or exploring a new city. VIctoria had been to 49/50 states and 7 canadian provinces before turning 14. She is in charge of content, social media and model across all her pics. Travel comes genetic to Victoria and her wanderlust spirit is an inspiration for many. She believes life is a matter of choices you make in life. You can achieve anything you wish, all you have to do is work for it and make it your dream that you see via naked eyes.
Terrence takes the onus for photography, technology and planning rental cars, thereby fulfilling their common interest to travel globally. They took their first trip together in 2015 and there is no stopping them.
19) Nanja | @nanja__ | 70.7k
Jason Srhoj | @ jasonsrhoj | 2553 followers
Nanja's feed is flooded with Summers spent in Geece, enjoying natural swimming holes in Mexico, experiencing the raw beauty of Jordan, appreciating the serenity of world's least populated countries New Zealand and demystifying many more lands all with her companion @Jason. Jason is from New Zealand with home base Australia. The duo is currently living in Germany only to be headed to Spain, France soon.
20) Andrew + Emily | @alongdustyroads | 50.5k
Mutual passion for travel and photography got Andrew and Emily hear life's calling. On a rainy and gin-dipped evening in East London, the duo decided to venture into unknown and booked themselves on a one-way ticket to Mexico with cameras, laptops, backpacks with suffice clothing and enough funds to survive next two years .
They believe in slow-travel, living-breathing and falling in love with every country they enter. Through their travel and observations around, they wish to share with you the positives travel can impart in you. Their blog Alongdustyroads offers you enough dose to feed your wanderlust with travel guides and tips to travel considerately. Back in the UK, the duo continues to chronicle their travel journey offering you inspiration to find your own dusty road to create memories someday.
21) Kelly + Kody | positravelty | 42.7k
The duo loves exploring new places, cultures and meeting new people. Hence travelling far and wide offers them all three. They count Indonesia as their favourite destination, courtesy its healthy food, friendly locals, diving, hiking, sunny weather, volcanoes, waterfall and beautiful beaches. Picture this: Early morning hike followed by relaxed afternoon of fresh coconuts at a beach, evening full of foot a massages along with a glass of wine in a jacuzzi. This is how they summarise their day.
22) Charles + Doranne |@ themerriedlife | 28.6k followers
Charles loves sky and Doranne loves her. Most of the times we feel, we happen to visit the most beautiful place but blame our poor photography skills or unavailability of sound camera to do justice to the place. Same thing happened to them as well when they decided to buy proper camera for their new project @themerriedlife. Their roles are divided but complement each other well. He captures memories and comes up with crazy photographs and she does the editing. The images on their gram feed showcase a spectrum of aesthetics with a mix of dreamy, happy and vibrant images. The couple took their wedding vows in Bali, a destination most would-be couples long to visit. They are the most fortunate ones having witnessed the Northern Lights. The most precious part of their travel journey is having an opportunity to spend quality time together with less human intervention.
The surprising thing about Doranne is she holds a full time job in Finance while Charles belongs to aviation. So, most* of the trips are extended weekend getaways minus two planned long trips that they take every year.
23) Mike & Anne | honeytrek | 23.6k
If numbers matter, Mike and Anne are on their #2615th day of celebrating what they call the " world's longest honeymoon." Having left for honeymoon in Jan 2012, the couple is adventurous to visit 7 continents, 53 countries, 44 states and 873 regions. In their journey so far, they have tasted the rawness of remote villages, the occasional luxury, the natural landscapes and many adventurous places. They prefer having a loose itinerary and welcome on-ground recommendations.
24) Jessica & Laurence Norah | @ independent_travel_cats | 16.9k
Call them bloggers, travellers, cat lovers, travel couple, photographer, they justify each of the given tag. Running two travel blogs, Independent Travel Cats and Finding the Universe, Jessica Norah and Laurence Norah first met in Italy in 2014 onto to get engaged in California with marriage vows on ship in Atlantic Ocean. Currently living in Scotland, Jessica is best introduced as a cat-loving psychologist from the United States and Laurence is a whisky-loving landscape photographer from the UK. Lately the couple shared their travel itinerary would be around Scotland, Catalonia, Iceland, the Seychelles, and the United States.
25) Jeromie ♥ Madeline | @thewininghills | 14.9k
These wine connoisseurs are called @TheWiningHills over insta for a reason. Their love for wine and travel is celebratory. Their gram feed is well documented featuring their sabbatical year in Bordeaux, France. Jeromie and Madeline have spent over 6 years of togetherness and are still counting having travelled over 27 countries. One lesser known fact about Madeline is she started having coffee after moving to Sydney and surprising fact about Jeromie is he is over 6'8″ tall.
Travel is the way to connect with each other for them. The realization came to them whilst they were on their first international trip in college to Greece. They loved the place so much that they chose Santorini in 2016 and got hitched there.
26) George &Hannaus | @ americanandthebrit | 12.2k
Their story is beautiful. Romantic, Adventurous, Rovers to core and mostly found on road. It is said they first met while Backpacking in Thailand. George is a Brit and Hanna is an American bae with mutual interest to travel and make world their home. They take pride in spending months together exploring South East Asia. Year 2019 is gonna be an adventurous one for these two. They aim to travel the world and explore 40 plus countries over 2 years. They are welcoming opportunities and experiences that motivate them to resume their travel culture and look forward top associate with brands who appreciate travel.
27) Tony & Thera Messina | @ messinaroundtheworld | 9206 followers
Travel and fitness are a big fad for these two. Tony & Thera Messina have been travelling together ever since they met 8 years ago. Although they are full-time business professionals but still manage to find time to travel. Their aim was to visit 7 continents before they turn 30 and they are fortunate to have touched all minus Antarctica. But only a traveller would understand the more one travel, the greater lies the unknown lands to be explored. When not travelling, you may find the duo exercising, planning next itinerary or living a healthy lifestyle. You may follow their page for more travel stories.
With such a clan of travel couples listed here (am sure we would have missed a few, give us a heads up on worthy names and we would love to incorporate here), all one needs is a backpack, camera and a onewayticket to dream destination.