Pinterest, a website for sharing photos has revolutionized the way we shop, travel, plan, design, inspire, live.  No, its not a flash sales sites for shopping. It is not even a travel portal. It is much more.
Taking us back to our scrapbook days, it helps us build our own catalogue of interesting finds on the go. And like any other social media community, this photo community has its share of key people who not only make it popular but inspire the newbies to the world of photo sharing.
Our TOP PINNERS series is dedicated to know more about such faces. Today, introducing you we have Jonathan Lo, Editor, HappyMundane, a home to his "mundane" musings. I am glad to share so far Jonathan has gained 1,107,165 followers with 30 Boards and 7,902 Pins. You can follow his pins here.
If you follow Pinterest religiously, you would love to check:
1.       Jonathan, it's an honor to meet you. Kindly introduce yourself to my readers.
Hello, I'm Jonathan Lo, the editor of happymudane. I'm also the founder and creative director of J3Productions, a design agency based in Southern California.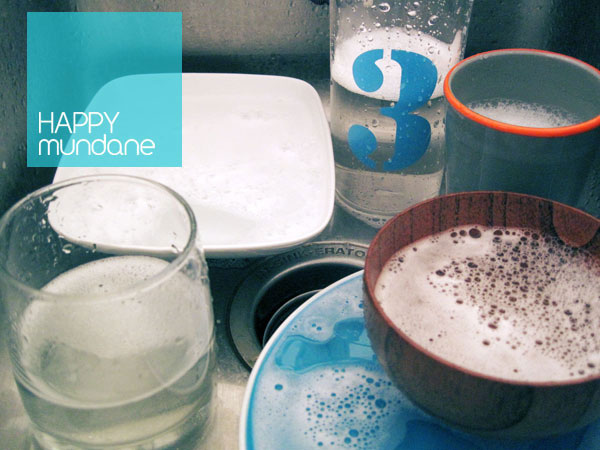 2.       How would you describe the Happy Mundane/Jonathan Lo? Also, the tagline "there's beauty in your dishsoap" is quite interesting. What's your inspiration behind it?
Happy Mundane is just my personal blog where I post about anything that inspires me. I think that inspiration can be found anywhere you look. That's basically the meaning of the tagline. Dish soap can seem very "mundane" for a lot of people, but if you look closely, you'll see it's actually quite beautiful.
3.       How and when did you start J3?
J3 was started in 1998. I had been the art director for a fashion company for several years, and after awhile, decided it was the right time to try other directions. It's been a crazy ride ever since, and I'm fortunate and very thankful that I've been able to work with some amazing clients and projects now for nearly 15 years!
4.       What caught your interest at Pinterest and how many hrs do you invest in a day to this network? And what made you popular here?
I was actually pretty late to joining Pinterest. I had seen it on several other blogs and didn't really take the time to explore it at first. I just assumed it was another site that would come in and fade out. However, after several of my blog friends kept using it and raving about it, I decided to finally check it out for myself. Of course I was immediately hooked and addicted and it's been a necessary part of my online routine ever since! I've been trying to cut down how much time
I'm on Pinterest, mainly because I would never get anything else done! I usually spend around 15- 30 minutes a day. I have no idea how I've attracted so many followers, but I surely appreciate the support!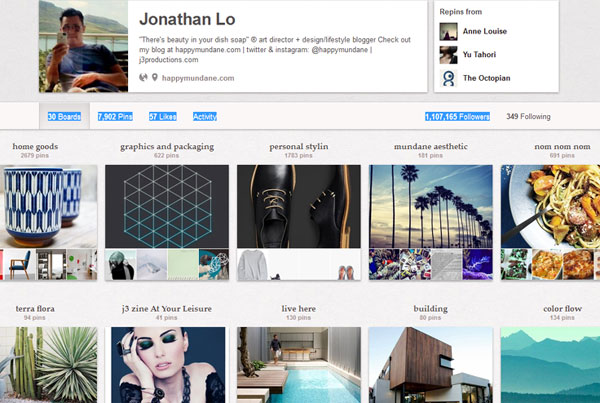 5.       Being a blogger, building a community/dedicated readership remains a focus. How far have you succeeded in achieving the same? What remains your USP to achieve this?
I don't actually treat my Pinterest boards the same way I do my blogging. I've found that Pinterest and blogging are two very different animals. I don't think you can really compare them other than bringing exposure to items you love. With blogging, I've found it really is more about a building a rapport and relationship with your viewers, as well as generating unique content. You can really expand upon why you like something and go more in-depth with examples and topics. Most of the content on Pinterest is from existing links, so for me, I treat it more as a bookmarking site, and overall visual moodboard. It's nice that people are "repining" my pins, but it's much harder to engage like you can with a blog.
6.       How far your association as the former creative director at Poplife Magazine and as regional editor for Apartment Therapy.com made your way to what you are today.
Poplife Magazine was a wonderful experience. It gave me first hand access to the world of interior design that being on a magazine can give you. I met a ton of amazing people and companies. My experience with Apartment Therapy was also similar, but the difference was that I learned so much more about the online world and blogging in general. I feel lucky to have been able to participate in both and continue to use the things I learned from them to this day.
7.       What does luxury mean to you? Also share with us few most expensive things/places you would like to own / travel.
I think time is really the biggest luxury for me right now! I definitely need more of it! In terms of most expensive things/places I would like to own/travel- I'd say I dream of one day being able to just pick anything from Jil Sander or Prada and not have a care about the price! And for travel- First class to Japan and Paris would be up on the list!
8.       You were featured as on-air expert on HGTV's "Small Space Big Style." Share few tips with my elite readers on how can they make best of Small Space?
If you live in a small space, a great tip is to try to find ways to reduce the visual clutter. Try to find items that have doors or hidden compartments. The less you see, the larger your space will feel.  Also consider using floor to ceiling curtains around windows. It will draw your eyes up and help makes the space feel taller, and thus bigger.
9.       Kindly name 5-10 must follow pinners with interesting boards.  
5 pinners that I love are:
Happy Pinning Jonathan and continue inspiring us…we want to see more from you.