Pinterest is gaining new users by leaps and bounds. Even American First Lady Michelle Obama has come onboard, proving just how popular the pinboard website is with the ladies. The stylish Mrs. Obama currently has five boards, not all of which have been have been put together by campaign staff. How do you recognize Mrs. Obama's pins? They are the ones labeled "–mo". As far as women are concerned, Pinterest is the most trusted social network. A startling 81 percent of women users trust the info available on Pinterest. Trust drives action, which generally translates into purchases.
Blogs remain the most trusted source when it comes to buying recommended items. An infographic created by Jumpthru based on data gathered from Blogher declares that 61 percent women purchased items following recommendation on a blog. Newly emerging Pinterest is not far behind, with 47 percent women willing to trust recommendations by fellow pinners. So where does that leave the men? Are they really as put off by the "girly" Pinterest as reports seems to suggest? Maybe. Maybe not.
Also check:
Internet Startup Fancy, Rich Man's Pinterest
In this post, let the girls take a backseat as we celebrate the top 10 male pinners who have been making waves for their extensive use of the pinboard website.

1. Mike Dew
Focus: Design, General
Boards: 16
Our Pick: Design
The designer from Philadelphia is making the most of this pinboard site by showcasing his favorite designs and ideas. He also throws in food, music and dogs to mix things up.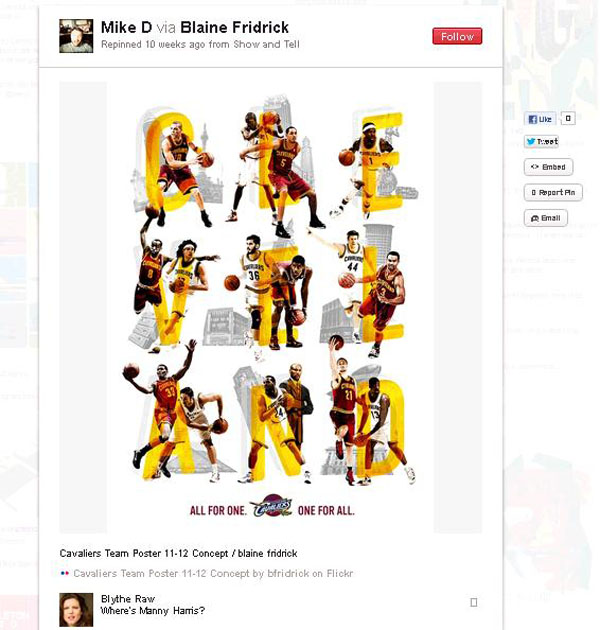 2. Daniel Bear Hunley
Focus: Advertising, General
Boards: 30
Our Pick: Prints I Want
The "Southern Gent" proclaims, "My momma raised me to have good taste." The Nashville, Tennessee-based social media coordinator offers a wide range of pins ranging from branding and packaging to animals, kids and cookbooks.
3. Bright Bazaar
Focus: Interiors, General
Boards: 23
Our Pick: Crafting and DIY Ideas
If you did not get it from the name, Bright Bazaar declares that he "loves all things colorful". This pinner's boards are truly fun splashes of color. The interiors blogger's pet subject shows up frequently, but there is also food, flowers and fashion to warm the heart.
4. Michael Wurm, Jr.
Focus: Lifestyle, Craft, Food
Boards: 51
Our Pick: I Quilt
The blogger behind Inspired By Charm is a prolific Pinterest user. Michael Wurm's pinboards include a variety of lifestyle products and ideas that are sure to leave you gaping.
5. Thomas Murphy
Focus: Travel, General
Boards: 12
Our Pick: Nautical
Bringing some fodder for the bloke is Thomas Murphy with his pinboards filled with automobiles, bikes and guy-ish goodies. Extra points for the Nautical board, a rarity on a site that is flooded with all things girly.
6. Nathan Strange
Focus: General
Boards: 15
Our Pick: Manly
Bringing even more masculinity to the woman-dominated Pinterest is Nathan Strange. One of his boards, Beardspiration, is dedicated to facial hair. But the winner for us are the cool visuals on the board named Manly, a celebration of all things masculine.
7. Mike McDowell
Focus: Ceramics
Boards: 26
Our Pick: Contemporary Ceramics
Mike McDowell is better known as mudpuppy on shopping sites like Etsy and Supermarker. On Pinterest, he is busy pinning visuals of ceramics, art, and other home décor.
8. Cristopher Culley
Focus: Furniture, Architecture
Boards: 15
Our Pick: Furniture Inspiration
If furniture is your thing, Christopher Culley's Pinterest boards are sure to excite you. We also love the cool Products board and one dedicated to Bicycles. Have a look!
9. Jonathan Lo
Focus: Home, Interiors
Boards: 30
Our Pick: Home Goods
It is a celebration of the home on this pinner's boards. The interiors showcased here are not as feminine as on most other Pinterest boards. It is smart and cool in a rather androgynous way.
10. Cody Stonerock
Focus: Design
Boards: 20
Our Pick: Objects
From art and packaging to fashion and furniture, Cody Stonerock covers a variety of subjects. There are also some travel pictures thrown into the mix.