Do you love to indulge in luxury brands while traveling? Well we all love to shop till we drop on our sojourns but some globetrotting shopaholics simply want their purchases to exude style and opulence. It's not the regular run of the mill souvenirs that excite them but luxury brands and designer wear that catches their attention in a jiffy. But it's a pity that if you happen to be a Chinese all set for some luxurious fulfillment in London, the array of stores on Bond street or High street Kensington may bedazzle you in the first place but will ultimately leave you puzzled. So, what do you do under such circumstances when you're at the very heart of luxury shopping and have not the slightest idea as to how you should go about it!
Marwyn, an investment group, has a fancy solution to all your shopping woes. Called the Luxup, a website which they will launch in summer this year will be your online luxury shopping assistant. The who's who of the fashion world and the industry's most recognised brands will make your shopping the most memorable moment of your travel. Read on to know more about Luxup and what it has to offer you.
Luxup: Your only Privileged Access to Luxury Brands
In order to maintain its exclusivity the founders of the online website Luxup have made it only a members only club.  For international travellers who cannot resist luxury brands Luxup is an invitation only website. It gives you privileged access to all the luxury brands and the best of the fashion world. By setting up an exclusive retail experience, Luxup intends to offer its members an opportunity to engage with luxury brands and unlimited access to limited edition products and events that even 'money can't buy'.
Multilingual websites and support from both in store team and other website will ensure a smooth functioning of the world's first travel and luxury shopping website. The reason why Luxup chose to focus on international tourists is because tourist spending on luxury brands account for more than 25% of the spending. It has been predicted that luxury spending by international travel will increase to 75% and will contribute immensely in the growth of UK's luxury goods market.
The majority of the spending come from tourists from China and Asia Pacific. The initial targets of Luxup will hence be Chinese travelers visiting London. It will then go on to include travelers from US, Hong Kong within its ambit. Travelers from all around the world will subsequently follow.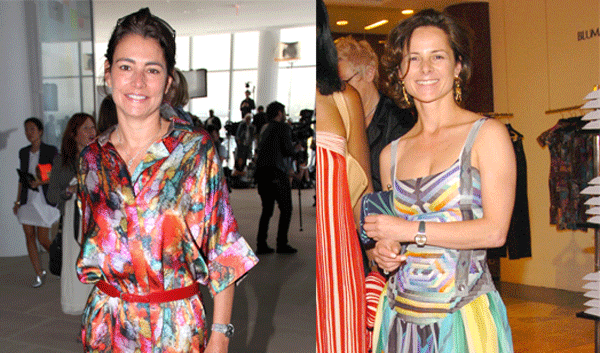 The Luxup Team
The doyens of the fashion and the business world will together form the Luxup team. Luxup which is lead by founders and joint CEOs, James Corsellis and Mark Watts indeed boasts of having some fashion industry alums such as Averyl Oates, former buying director at Harvey Nichols, has joined the Luxup team as Commercial Director. Harriet Quick has been appointed as the website's editorial director. She has formerly served Vogue  Uk's fashion features director. Other fro the world of fashion include Phil Poynter (Creative Director), Anita Borzyszkowska (Communications Director) Phil Ley (Global Marketing Director), Andy Brown(UK Marketing Director), London Fashion Curator Sarah Mower and Global Production managed by North Six Productions.
It is their intention to welcome global consumers to the world of fashion and offer them the best of international brands and an insight into the fashion industry.
Via Vogue Uk