MB&F has long been in the business of developing three-dimensional by parterning with horological artisans and artists. The creative laboratory has been doling out a new Horological Machine each year. They have finally got out their first ever limited edition watches by the name HM4 Razzle Dazzle and HM4 Double Trouble. These luxury watches are for a people with a peculiar taste and will be running very small numbers in the market.
This timepiece was made to honor MB&F founder Max Busser's love of airplanes with two engine style pods for the time and power reserve indicator. These watches are more like their retro version on the concept celebrating World War II era aircraft. a careful observation of the detailing here shows real rivets on the titanium "fuselage," an aged look for the lume on the dials, a bomber-jacket inspired strap, and pinup art on the case body. This watch shows the much famed pinup art American tradition which made a lot of sense for Air Force service men.
Crew members would celebrate their aircraft by painting images of women and other things as tokens of good luck just as sailors use to do with figureheads on the bows of ships. We don't know if that still happens today but Geneva-based artist Isabelle Villa has brought alive the same art by putting hand-painted figures on the sides of the watch case for both HM4 Razzle Dazzle and Double Trouble models. Each of these limited edition watches will hit stores at a price of $216,000 each.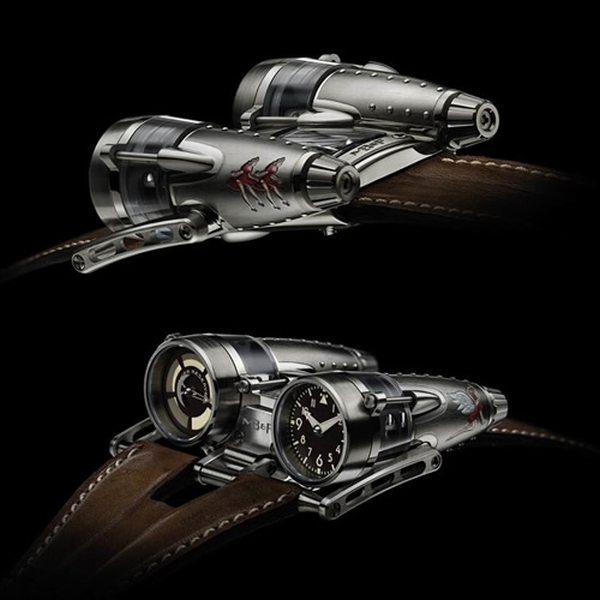 Via: ABlogtoRead