Not only does the Geneva Motor Show include cars, fast cars and more cars, but it also include comforting leather accessories and other such glamorous products that enhance the feeling of having a great new car.
Bentley and its luxury leather partner Ettinger have come up with some must-have accessories that will be launched at the Geneva's Motor Show this year. The new capsule collection takes its inspiration from the Bentley Continental Supersports interiors and colors, but the capsule collection comes in black and red leather with a few contrast stitches and it include keyrings, iPad, iPhone and Blackberry cases.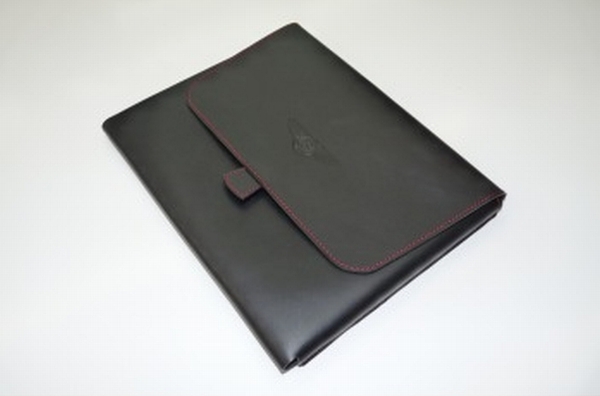 A family owned company founded by Gerry Ettinger, it is still run by the elder son Robert Ettinger, and it is one of the few British luxury leather goods companies that still manufacture products in the UK. Ettinger started working on the Ettinger for Bentley collection more than five years ago and the collection includes purses, wallets, passport cases, luggage labels, portfolios as well as Bentley key cases.
At Ettinger, everything is hand-crafted in the factory at Birmingham and it has recently included fuchsia, yellow and blue from the Bentley upholstery hides as a variety to enhance its collection's appeal.
The press release has the information regarding the prices and they are:
Pricing:
iPad case – £89.00
iPhone case – £45.00
Blackberry case – £45.00
Keyring – £22.00