The very mention of champagne breeds those relaxing vibes that makes you stress free but an overdose can put a silly smirk on your facade fixed with the propensity to apparition the world in rose-tinted bifocals. And picture this in the company of a great ambience and you would end up relishing the best time of your life. It seems Spanish designer; Jaime Hayon has witnessed the world and champagne with his own exceptional pair of rose-tinted eyeglasses. You may notice a gorgeous blend of art and red in his every offering and hence his contemporary Champagne bar is no exception.
Streaked with a profligate quantity of crimson, the Champagne bar comes from his Piscine collection. The champagne bowl rests with numerous bottles of unnerving Champagne. The tons of glasses prearranged at the side of bowl emerge like plummets of liquid rubies, frozen in perched movement. And bringing a sophisticated touch to it stands high the decorative ornament of quilt-designed red lampshade.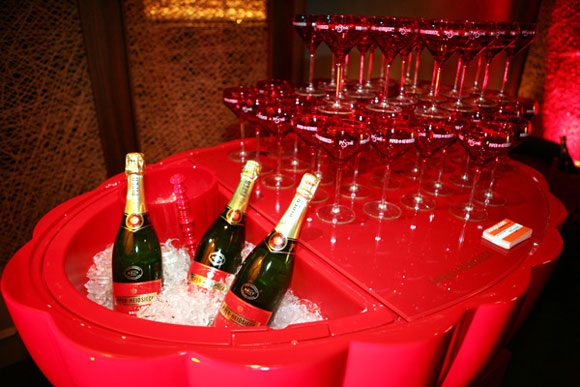 If you have missed, then let me take the honor off disclosing the commonality involved: Each of Hayon's collection sports haute couture imprinted all over it.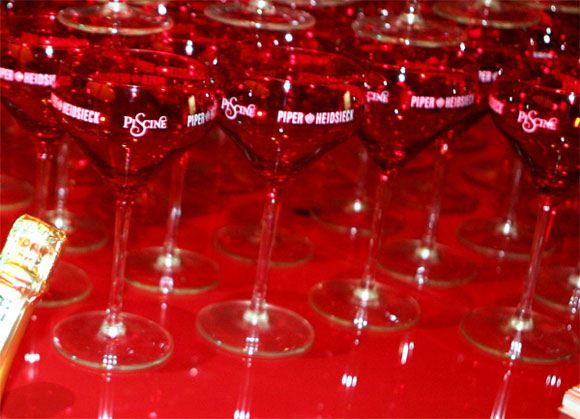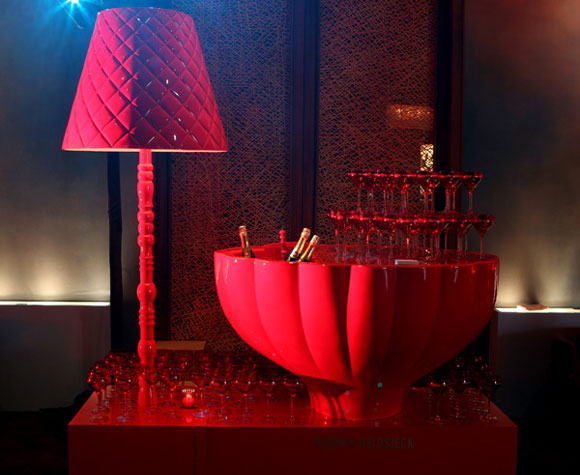 Via DesignerGallery