OpenSkies from 31st March 2013 started a new daily route between JFK New York and Orly Paris. This addition brings the total number of daily services provided by OpenSkies between New and Paris to three. This new flight departs from JFK at 9:00 pm (Eastern Time) and arrives at Paris Orly at 10:35am (local time). OpenSkies now offers three choices of cabins: Biz Bed – it has a completely flat bed for a good night's sleep; Prem Plus – it offers leather seats in a 2 x 2 configuration; Eco, an economy cabin offering comfort and personalized service Eco – the economy cabin, which offers comfort as well as personalized service.
Each traveler will be given an iPad with 70 hours of entertainment like TV shows, games and movies. Those interested can book their tickets online at flyopenskies.com or ba.com, or through a local travel agent. Their website has a new feature called "Manage My Booking", which makes the booking process a lot easier. They can also manage their trip through an app. The OpenSkies and British Airways websites also have these dynamic travel package options that include a wide choice of hotels, tourist spots, and car rentals. These packages have been hand picked to provide maximum savings and flexibility.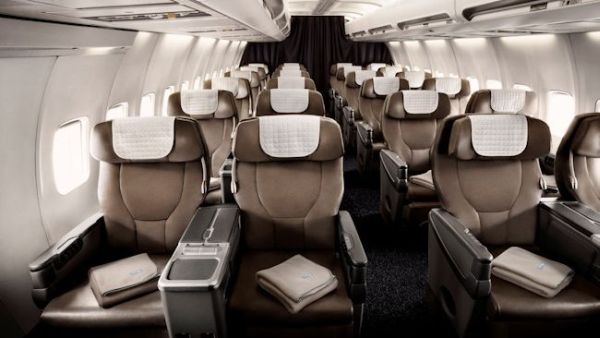 At Terminal 7 of JFK, travelers with a Biz Bed ticket or Executive Club Gold or Silver card will get to relax at the British Airways Galleries lounge. This lounge has an Elemis spa where the travelers can enjoy complimentary treatments. They can also take a shower, have some snacks and drinks or even catch up on some work. The Biz Bed passengers can also opt for the pre-flight dining, allowing them to catch maximum sleep on the long journey.
This is the only flight from the US that flies non-stop to Orly's West Terminal. This terminal is closer to the centre of Paris and departure gates are just past the security check. Those who are members of British Airways' Executive Club loyalty program can accumulate Avios points with each flight that can be used for tickets and upgrades.
Via: LuxuryTravelMagazine