Over the last decade or so, luxury destination clubs have emerged all over the world. These members-only destination clubs attract only the most discerning luxury travelers. With affluent travelers looking for the comforts of home even while traveling around the world, the luxury residences offered by destination clubs provide a different solution. In luxury hotels, families tend to be cooped up in two or more different rooms. But luxury homes that are linked with destination clubs are spacious and offer all the comforts of a five-star hotel.
However, only the very affluent can afford memberships at most of these destination clubs. These may not be as expensive as fractional ownership groups where people invest directly in the property, but they are not cheap either. Joining fees often run into six-figure sums. Only a few like the High Country Club have targeted less prosperous audiences with their $50,000 joining fees and annual dues of $8,400. In the luxury category, that is fairly reasonable. However, most of the top destination clubs are far more expensive. Here is a closer look at some of them.
1. Club: Exclusive Resorts
Chaired By: Steve Case, co-founder of America Online
Membership Fee: Refundable membership fees range from $160,000 to $500,000. Non-refundable membership fees range from $110,000 to $360,000.
Annual dues: $1,000 per plan day. Members can choose annual plans ranging from 10 to 60 days.
Founded in 2002, Exclusive Resorts should have long crossed the 3,000-member mark. With over 400 luxury properties spread across the globe, Exclusive Resorts is the largest destination club in the world. High-end travelers can choose from a bouquet of popular travel destinations across United States, Mexico, Bahamas, France, England, Ireland, and more. Members can access all luxury residences in the club's portfolio, avail assistance from a Member Services Manager, reserve two homes in a given destination at a time to accommodate larger travel groups, and enjoy family sharing privileges as well.
Being a pioneer in the destination club business, Exclusive Resorts has become something on an industry leader. In many ways, this destination club has set an example for others following in its footsteps. The club's business practices has created certain set standards such as limits on the proportion of leased properties and holding sufficient cash reserves to take care of refundable member deposits.
2. Club: Ultimate Escapes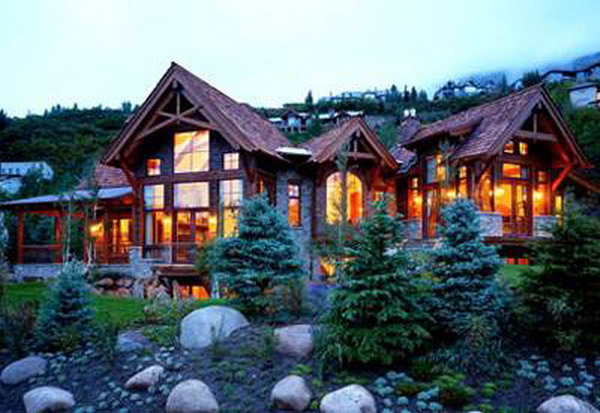 Ultimate Escapes took shape in 2007 when the second and third largest destination clubs, Ultimate Resorts and Private Escapes, merged to become the second largest in the industry. Ultimate Escapes thus became the largest club from the point of view of number of destinations covered. At the time of the merger, the club counted a combined strength of 1,200 members.
In a bid to win over more members across a wider range of economic categories, Ultimate Escapes introduced 3 club levels offering several plan options. The cheapest was the Premiere Club, which offered roughly 2,000-square-foot homes worth $1,000,000. The next level, the Signature Club, provided homes averaging 3,000-square-feet valued at $2,000,000. In the third level, the Elite Club, the luxury residences covered approximately 4,000 square feet and were valued at approximately $3 million.
Unfortunately, after defaulting on a loan in September 2010, Ultimate Escapes was forced to file bankruptcy. But it has since been acquired by a relatively new entrant on the scene, Demeure, a destination club that offers a home exchange experience as well.
3. Club: Solstice Collection
Founded By: Graham Kos
Membership Fee: Upwards of $1 million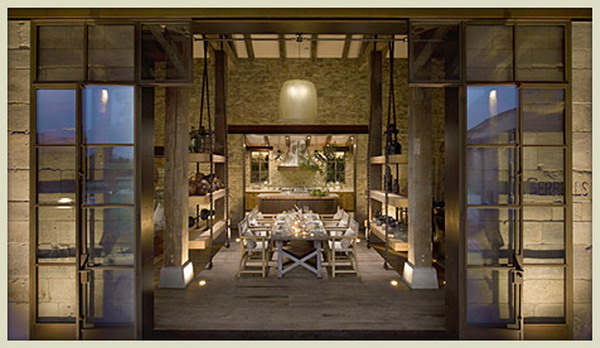 What began as an ultra-luxury and highly exclusive destination club that would house only seven elite properties plus a superyacht, enjoyed a lot of success in its initial years. This fueled expansion, leading the 42-member Solstice Collection to launch two membership plans covering 28 and 56 days of annual travel. With a portfolio of homes worth $6.5 million, the Solstice Collection aggressively targeted the superrich.
In 2006, Solstice Collection joined forces with its nearest competitor Parallel, attracting several high profile destination club executives. In May 2008, Kos and an outside investor took over the business, but the recession proved bad news for the destination club. Falling property prices coupled with reduced consumer interest led to bankruptcy, though the beleaguered club has continued to find ways of operating.
4. Club: Quintess Collection
Membership Fee: Range is from $225,000 for 14 nights to $365,000 for 28 nights annually for Quintess membership.
Annual Dues: Basic Quintess membership starts from $19,950 for 14 nights annually and goes up to $39,900 for 28 nights.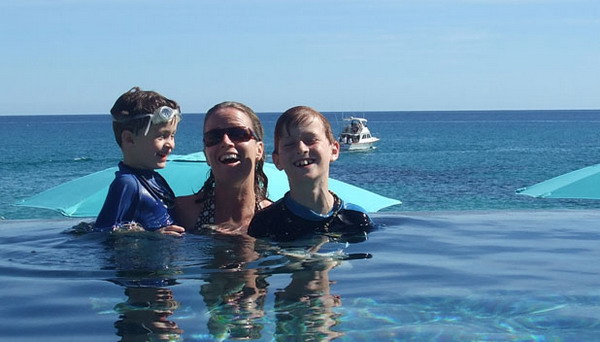 From Tuscany to Los Cabos and from New York to Jackson Hole, the Quintess Collection boasts of luxury properties across the world. With over a 100 luxury homes located across 40-plus destinations, the Quintess Collection offers vacation plans to suit various categories of luxury tourists. With various flexible membership options to offer, the Quintess Collection includes three clubs (Quintess, DUO by Quintess and THE TOUR CLUB) and Quintess Beyond.
There is also a special treat in store for new members. Those who join the Quintess Collection by 31 August this year can enjoy a luxury Quintess Beyond experience. Get ready for the likes of African safaris, Mediterranean cruises and more.
5. Club: The Ritz-Carlton Destination Club

The Ritz-Carlton Destination Club offers luxury travelers a personalized and luxurious travel experience through three separate collections. The Ritz-Carlton Club Collection offers members access to 10 club locations within the US and the Caribbean. Next is The Ritz-Carlton Experience Collection, which offers guests access to over 70 Ritz-Carlton properties around the world. Finally, there is The Lion & Crown Collection that offers great opportunities for travel through products and services endorsed by The Ritz-Carlton Destination Club.
As far as membership options go, members can choose between the flexible Portfolio Membership and the Home Club Membership. The former allows members to plan every aspect of their travel, while the latter is more suited to people who prefer heading to a specific location again and again.
6. Club: Inspirato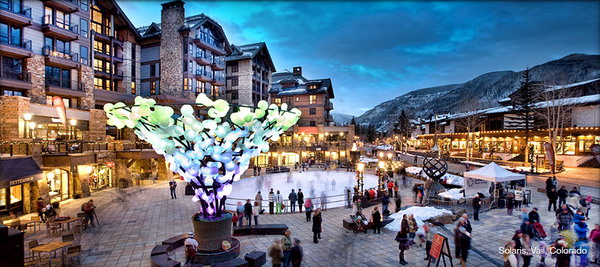 While other destination clubs take the ownership route, Inspirato is more interested in leasing luxury properties. This keeps down its membership and annual fees, which benefits Inspirato members. Inspirato's Signature Residences offer fantastic luxury experiences, sometimes at heavily discounted rates. Discounts go up to 80 percent at times.
If you want to travel in five-star luxury, Inspirato's Signature Residences offer top-class amenities and resort facilities. Moreover, Inspirato members can avail of the assistance of a personal vacation manager as well as that of a 24/7 destination concierge.
7. Club: Moncasa Private Club Residences
Membership fees: Ranges from $25,000 for a 7-day plan to $150,000 for a 42-day plan.
Annual dues: Range from $2,250 for a 7-day plan to $13,500 for a 42-day plan respectively.

Five separate FlexPlans ranging from 7 annual travel days to 42 annual travel days are available to members. The club offers 5-star concierge services, assists with members travel planning and allows members to choose from several beautiful luxury residences valued between $500,000 and $4 million. Members get to choose from among four Club residence categories.
The basic version is the Extended category, which offers luxury homes valued up to $550,000 spread over 800 to 1,100 square feet. The next tier, the Casa category, offers homes valued between $551,000 and $999,000 that cover between 1,100 and 1,800 square feet. The third tier is the Exclusive tier featuring homes worth $1 million to $1.99 million boasting of 1,800 to 2,400 square feet of space. The most expensive tier of homes is Elite. Members choosing this category can stay at luxury homes covering up to 3,500 square feet of space. The homes themselves are valued at $2 million and above.
8. Club: Equity Estates Fund
Equity Estates Fund has numerous luxury residences spread across the United States and Europe as well as a few properties in Asia, the Caribbean and Africa. There are more in the pipeline as well. The luxury residences offered by Equity Estates Fund are valued at an average price of $3 million. Members can live out their five-star vacation dreams at these luxury destinations that offer top-end technology, indulgent interiors and a host of necessary amenities. The personalized concierge service ensures that your fridge is stocked with all your favorite foods, while also coordinating activities, reservations, babysitting, planning the travel itinerary and more.
What sets this destination club apart from the rest is that it is equity based. Members get to share in the ownership of properties without having to deal with the hassles of maintenance. The fund aims to have 300 full members who will have access to between 43 and 50 homes around the world.
9. Club: The Hideaways Club
Named the International Destination Club of the Year in 2009 and 2010, The Hideaways Club is a members-only luxury destination club that offers members the chance to invest in luxury residences as well. Members get to participate in value creation through this premier destination club. Professionals buy and manage the various holiday homes that are located across holiday destinations around the world. Club members can plan vacations at these luxury holiday homes at a fraction of the price, with savings of up to 60 percent. Personal concierge services are available to The Hideaways Club's members.
10. Club: M Private Residences
Membership fees: Determined by the current market value of the destination club's portfolio.
Annual dues: The lowest in the industry, according to the official website.
This Canada-based destination club allows members the opportunity to spend their vacations in luxury residences valued between $2 million and $3 million. This too is an equity based destination club. Thus, members collectively own the club's portfolio of residences. In fact, M Private Residences is the only destination club in the world where real estate is wholly owned by members.
With properties across Canada, USA, Mexico, Europe and the Caribbean, M Private Residences offers members the opportunity to travel the world in luxury at a fraction of the cost. Moreover, members actually get a say in deciding on the purchase of new properties.
Conclusion: Yet even with all the benefits, destination clubs have a number of drawbacks. For instance, these are not suited for last-minute travel. Members have to book well in advance. Moreover, unlike fractional ownership plans, where members stand to gain on their investments in various holiday homes, most destination clubs (except the equity based ones) offer no return on the money. The sector is largely unregulated, so there is a risk on even refundable deposits. Finally, the destination club scheme may work for large families. But couples and smaller groups who do not need the extra rooms will not find this a bargain.