The concept of duty-free shopping was launched at Ireland's Shannon Airport way back in 1947 as just another amenity for the international travelers. In the initial years they generally had a small presence at the airports and mostly sold tax-free cigarettes, vodka, and the occasional box of chocolate. But in the last ten years with increased security regimen in place at all airports the passengers are spending much more time at the airports and duty-free shopping has leveraged this captive market to grow into a serious business worth $37 billion globally. The global luxury brands have taken to it like fish to water. The space occupied by duty-free shopping has increased exponentially at the airports, converting almost the entire terminal into a luxury mall. The extended timings of these duty-free stores add to the convenience. Another attraction is that the duty free shopping makes id affordable luxury and within reach of many more consumers. At Charles de Gaulle airport in Paris you can go into the Hemes boutique in Terminal 2E before sunrise and shop for a fancy bag worth thousands of euros at an attractive price with discounts thrown in. Some time back the international airport at Seoul was in the news for wooing Louis Vuitton to finally say yes to travel retail and open a boutique in their duty-free zone. Special space was provided to them to encourage them to open a large format store as the airport authority in Seoul expected the move would help them pull in more traffic from both Japan and China. It is a mutually beneficial arrangement and the airport managements love it for its potential to generate additional revenue.
The airport managements around the world are working hard to create a unique shopping experience for the passengers who pass through their terminals.We are listing below some of the best duty free shopping experiences from around the world.
1) AIRPORT: Abu Dhabi
LUXURY BRANDS AVAILABLE: Armani, Hugo Boss, Prada, Tiffany, Escada, Nike, Adidas, Mango, Next and many more.
More than 70 major international clothing and accessory brands are available at the Abu Dhabi airport duty free. It also offers deals on liquor and tobacco products which are very popular because it is an Islamic country with its restrictive laws. The Abu Dhabi duty free provides 24-hour shopping experiences at very competitive prices. The service at the Abu Dhabi duty free is exceptional. You are always accompanied by a staff to assist you.
2) AIRPORT: IGI Airport, Delhi
LUXURY BRANDS AVAILABLE: Hugo Boss, Mont Blanc, MCM, Samsonite Black and Swarovski
Delhi Duty Free Services Pvt. Ltd provides the India's largest duty free retail space at T3 at IGI Airport in Delhi. The Delhi Duty Free is relatively new but is already attracting the best from luxury and international brands. Their portfolio of brands is growing but they are providing 70 square meter of space to each brand to present their products in the best possible way.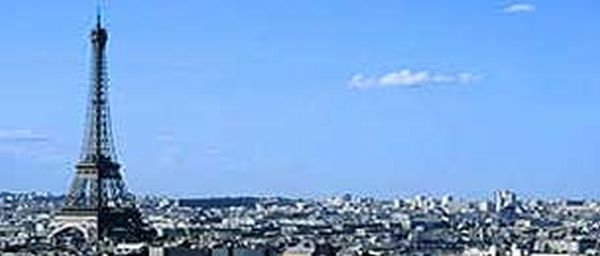 3) AIRPORT: Charles de Gaulle International Airport, Paris
LUXURY BRANDS AVAILABLE: Fashion boutiques, music shops, cosmetic shops and top Paris department store, Galleries Lafayette.
Paris Airport has excellent shopping facilities available in all three of the airport's terminal buildings. There are more than 20 duty-free shops situated in the airport's Terminal 2, selling a large range of tax-free goods, such as cigarettes, wines, beers, spirits, perfume, gifts, souvenirs and apparel. Some of the top French fashion and luxury brands provide attractive offers at the airport.
4) AIRPORT: Suvarnabhumi Airport, Bandkok
LUXURY BRANDS AVAILABLE: Shiseido, SKII, Anna Sui, Victor & Rolf, La Prairie, Acca Kappa, Agent Provocateur, Longchamp, Samsonite, Kipling, LeSportSac, Benetton, Bally, Burberry, Bvlgari, Cartier, Coach, Dior, Dunhill, Hugo Boss, Mont Blanc and Swarovski
Liquor, tobacco, perfume, cosmetics, fashion, watches, pens, lighters, accessories and costume jewelry, skincare and aromatherapy, toys, electronics and confectionery are all available at the Bangkok Suvarnabhumi duty free. They have the best brands in perfumes, beauty cosmetics, fashion, liquor and wine. They also have a special area that provides the best and exclusive products made and sourced from Thailand.
5) AIRPORT: Malpensa Airport, Milan
LUXURY BRANDS AVAILABLE: Gucci, YSL, Hermes, Mont Blanc, Nike, Samsonite, Christian Dior, Calvin Klien, Ray Ban
Milan's Malpensa airport offers a premium selection of products ranging from cosmetics to confectionary, fragrances to fashion, fine food to fine wines and tobacco products. It is worth going to the airport early to check out the wide variety of shops at different location at the international airport. The non EU residents can claim back the value added tax on every purchase made from shops displaying the Tax Free Shopping sign.
6) AIRPORT: Fiumichino Airport, Rome (Terminal 3)
LUXURY BRANDS AVAILABLE: Bulgari, Burberry, Emporio Armani, Etro, Ferrari, Gucci, Loro Piana, Hermes, Prada, Salvatore Ferragamo, Trussardi 1911, Valentino, Zoccai
Fiumicino airport's Terminal 3 is the host to a range of best luxury brands in fashion and accessories. Most of the stores open as early as seven in the morning and attend to shoppers till ten at night. The brands provide their entire range at the duty free stores.
7) AIRPORT: Heathrow, London (Terminal 3)
LUXURY BRANDS AVAILABLE: Boots, Excess Baggage & Company, Glorious Britain, HMV, Hamleys, Harrods, Rolling Luggage, W H SMITH, Tie Rack, Hermes, Cartier, Dior, Gucci
There are around 40 retail offers at Terminal 3 which offer you a great variety under one roof. These stores provide an exclusive range of the products which are available duty free.15.5 million passengers use the airport annually. Heathrow Terminal 3 serves Domestic, European & long-haul flights.
8) AIRPORT: Marco Polo, Venice
LUXURY BRANDS AVAILABLE: Top luxury brands in the fashion and accessories segment
Most of the shops at the airport are located in Departures and include duty-free for travelers leaving the EU and can claim the value added tax back. Products on offer include fashion and giftware, along with local food and drink products.