Luxury brands need their interior designers to create retail stores that keep the customers coming in again and again. And it is not always limited to commerce. Brands these days look for other features like cocktail receptions and invite-only salons to keep customers loyal. That is where luxury boutique designers enter the scene. Here are 13 top luxury designers from across the world.
1. Giachi, Milan
Paolo Giachi's resume boasts of store designs for the likes of Jimmy Choo, Louis Vuitton, Prada and Smythson and Brioni. The architecture graduate from Florence worked with the Interior Decoration Department in the University of Milan faculties before moving to Hong Kong in 1996. Once there, he worked for Prada Asia Pacific. This involved taking charge of store design in the region between Japan and New Zealand not just for Prada but also for Miu Miu and Jil Sander. Thereafter, he worked on launching Tod's and Hogan luxury stores across the world. From 2002, Giachi began working independently on retail projects and private homes.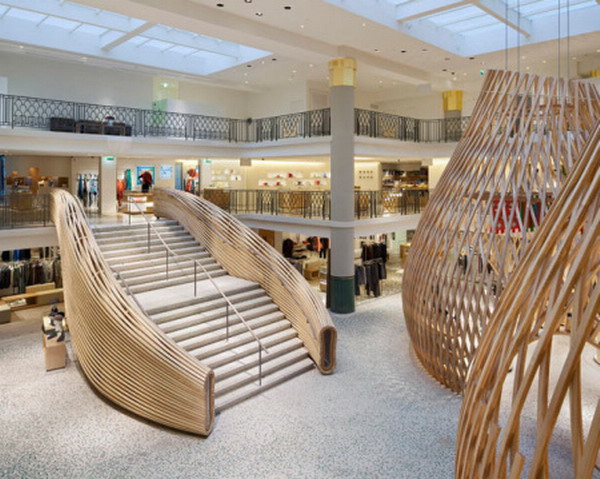 2. RDAI, Paris
Educated in Paris, Greece and the United States, Rene Dumas landed the job of director at architect Robert Anxionnat's office. Soon, she branched out on her own, launching Rene Dumas Architecture Interieure (RDAI) and landed high-profile client Hermes in 1976. RDAI continues to be a regular associate of the luxury brand. Dumas expired in 2009, but RDAI continues to function. Recently, the luxury architects designed a luxury boutique for Hermes on Rue de Rennes. The firm has also designed boutiques for the brand in Dubai, Tokyo, New York, Seoul, Nuremberg and Kuala Lumpur.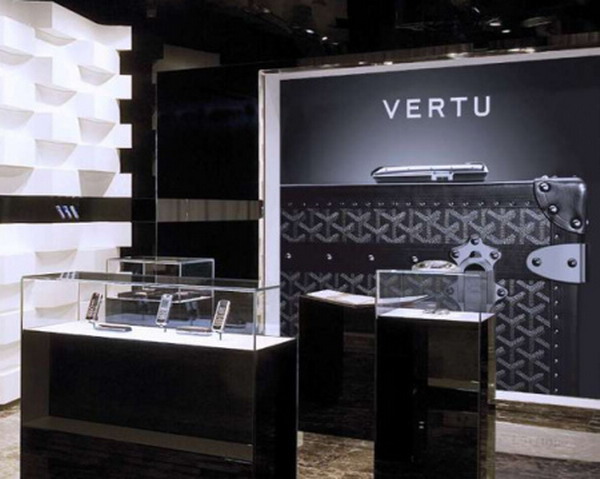 3. Shed, London
The UK-based Shed counts among its clients big companies like BBC, Nokia, Orange and Sony among others. This team of interior designers and architects has been in business since 2000. They have designed retail spaces, office areas, exhibition markets and so on. Among their latest projects is a designer boutique for the Shoe Salon at Harrod's and a global concept store for Vertu.
4. Househam Henderson, Hampshire
Founded by Chris Henderson, the Hampshire-based Househam Henderson now operates out of London, Paris, Madrid and Berlin as well. Each office caters to multi-national clients across sectors. In its early years, the firm was also partnered by Clive Househam's Lesotho, Southern Africa. This architecture design firm has a portfolio that includes stores designed for luxury retailers like Bally, Chanel, Ralph Lauren, Christian Dior and others.
5. Yabu Pushelberg, New York & Toronto
Yabu Pushelberg works out of studios in New York and Toronto and have won the Platinum Circle Award for their achievement in the hospitality sector. The men behind the design firm, George Yabu and Glenn Pushelberg have entered the Interior Design magazine Hall of Fame. Armed with such wonderful credentials, this firm focuses on creating luxury by design. Its clients include Tiffany & Co, Lane Crawford, Carolina Herrera and David Yurman among others.
6. Gabellini Sheppard Associates, New York
This New York City architecture and interior design firm dabbles in a variety of things ranging from private homes to luxury stores to art galleries. The first Jil Sander flagship store in Paris is designed by Gabellini Sheppard. They have also designed Giorgio Armani's designer boutique in Milan, a Nicole Farhi boutique and restaurant in Manhattan along with stores for Salvatore Ferragamo and Vera Wang. The Bergdorf Goodman Contemporary Floor is also by them.
7. Peter Marino Architect, New York
Peter Marino set up this New York City firm in 1978. Since then, the company has come really far. With offices in New York, Philadelphia and Southampton, the firm now has 125 employees and seven associates. Among the bigger brands that Peter Marino has been dealing with in recent times include LVMH brands Dior and Louis Vuitton. Chanel, Céline and Lancôme also feature in this list, along with Donna Karan, Barneys, Fendi and Armani.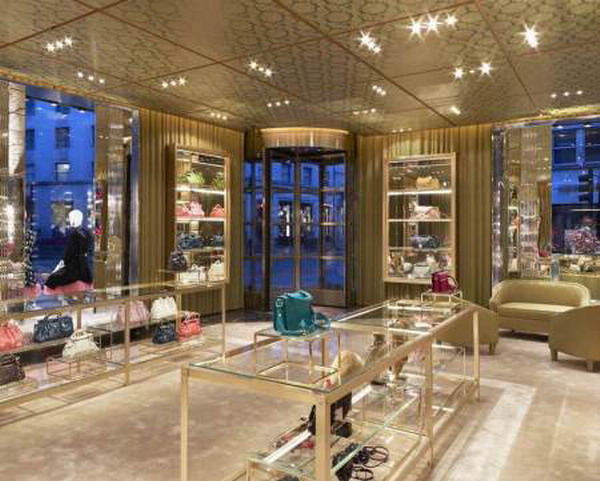 8. Baciocchi & Associati, Tuscany
Baciocchi & Associati, founded and owned by premier architect Roberto Baciocchi, is headquartered in Arezzo, Italy, has six associate partners and a team of 40 designers and technicians. Since 1982, Baciocchi has worked with Prada brands Prada, Miu Miu, Church's and Car Shoe, to create luxury stores and offices. He has been overseeing design of Miu Miu's retail stores since the launch of the brand in 1988. Even Boccanera, and Rome and Borgomaestro have had boutiques designed by him.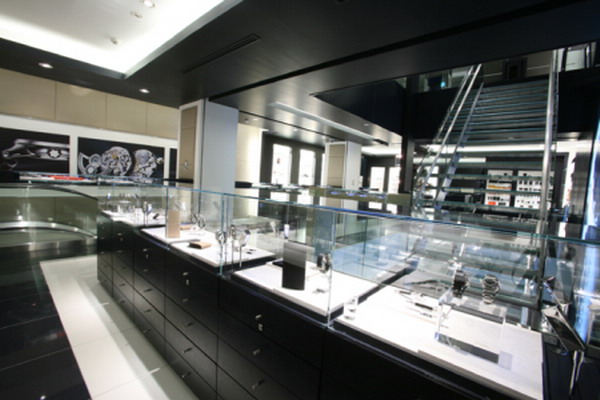 9. Garde, Tokyo
Tokyo-based Garde has offices around the world in Paris, Osaka, Milan, New York, Los Angeles and Singapore. The company has worked with many big-ticket clients including Bottega Veneta, Brioni, Jimmy Choo, Moschino, Porche Design, Valentino and Yves Saint Laurent. The company has designed department stores, entertainment venues, malls, residences and corporates among other things.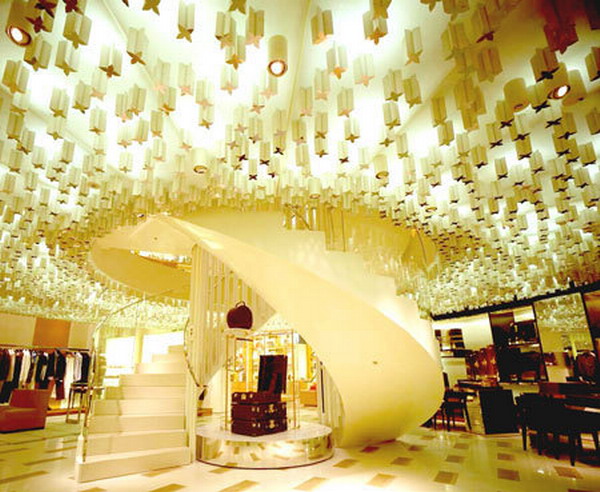 10. Carbondale, Paris
Architect Eric Carlson established the award-winning Carbondale in Paris. The firm has worked on architecture, interiors and furniture projects in locations across Europe, Asia and America including stores in Seoul, Abu Dhabi and London. Most notably, the company designed the six-story Louis Vuitton Maison on the Champs Elysees in Paris. It also counts TAG Heuer, Escada and Tiffany & Co. among its clients.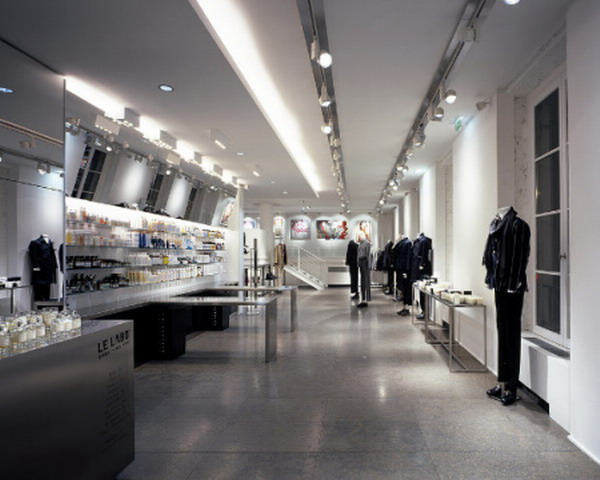 11. Wonderwall Inc, Tokyo
Known especially for its retail design, Wonderwall Inc was founded by Masamichi Katayama in 2000. The company has worked internationally across Japan, China, England, France, Russia and the US. The company was responsible for creating a new-look designer boutique for Colette's Rue Saint-Honore store in 2008. The concept store was designed with separate spaces for apparel, grooming products, music and accessories, and the café and Water Bar. Nike, Godiva, Bape and Marc Jacobs are among its customers.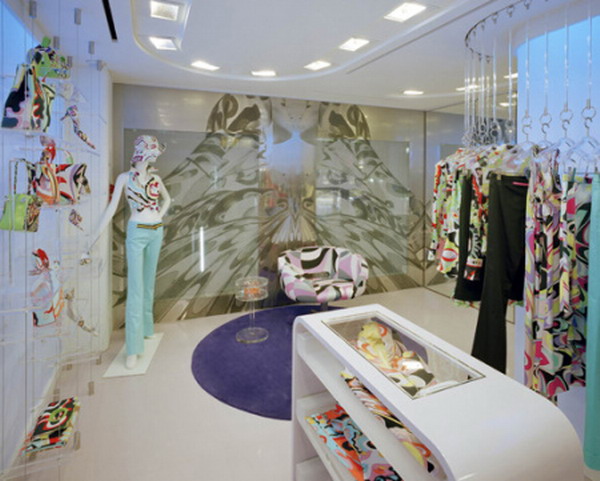 12. Vudafieri Saverino Partners & Deux L, Milan & Paris
Run by Claudio Saverino and Tiziano Vudafieri, Vudafieri Saverino is a specialist in architectural and corporate design projects. Since 2000, the firm has taken up plenty of retail design projects for luxury apparel brands. These projects are done in collaboration with Parisian design firm Deux L, run by Lena Pessosa. In the last eight years, the two have churned out some 350 store designs. The clients in question are brands like Roger Vivier, Gianfranco Ferré, Loewe, Montblanc, Piaget and Givenchy.
13. Olivier Lempereur, Paris
Former cabinetmaker Olivier Lempereur studied interior design and worked for Andree Putman before launching out on his own. The Belgian designer has designed apartments and homes in addition to designer stores for the likes of Pierre Herme, Cartier and Barbara Rihl.
Via: Luxury Society