Now that the effects of the recession are gradually dissipating and the world economy is in recovery mode, international models are reaping the benefits. The recovering economy is spurring sales of luxury brands. So the brands are once again willing to spend on their fashion models. Newcomers may no longer be getting the big fat paychecks of pre-recession times, but the top models are once again raking in the moolah.
Between last May and now, the ten top-earning models in the world have notched up a combined annual sum of $112 million. That is a 30 percent rise since the earlier year when the total amount was only $86.5 million. Having said that, one must keep in mind that Gisele Bundchen, Heidi Klum and Kate Moss alone account for $78.5 million. The three beauties no longer limit their efforts to the runway. They are now savvy businesswomen as well.
Others who figure on this list of top-earning fashion models are Victoria's Secret angels Adriana Lima, Alessandra Ambrosio and relative newcomer Candice Swanepoel. Also making the cut are Daria Werbowy, Lara Stone, Carolyn Murphy, and Natalia Vodianova.
1. Gisele Bundchen, $45 million
You rarely find a fashion model that can stick it out in the youth-obsessed fashion industry even after hitting the wrong side of twenty. But 30-year-old Gisele is still going all guns blazing. Marriage and motherhood slows down some people, but Gisele is still a force to be reckoned with. Her contract with Victoria's Secret may be over, but luxury brands like H&M, Dior and Versace continue to bank on her beautiful face. However, she has also been associated with affordable brands like Pantene, boosting the shampoo brand's Brazil sales by 40 percent.
This talented lass has her fingers in non-modeling pies as well. The Ipanema flipflops associated with her name are rivaling long-standing Brazilian brand Havaianas these days. Of course, it helps that she gets paid in euros and Brazilian reals. Both the currencies appreciated considerably against the dollar and have boosted Gisele's earnings.
2. Heidi Klum, $20 million
Compared to Gisele, Heidi may come a distant second, but this supermodel is not to be trifled with. Like Gisele, Heidi too has parted ways with Victoria's Secret after a 13-year association, but there is plenty on her plate. Currently best known for Project Runway, the supermodel has signed on for a 20-episode stint on an upcoming Lifetime show, Seriously Funny Kids. Meanwhile, Germany's Next Top Model continues to do well. Another feather in Heidi's cap is her deal with activewear firm New Balance where she will be designing tops, dresses and athletic wear to be sold on Amazon.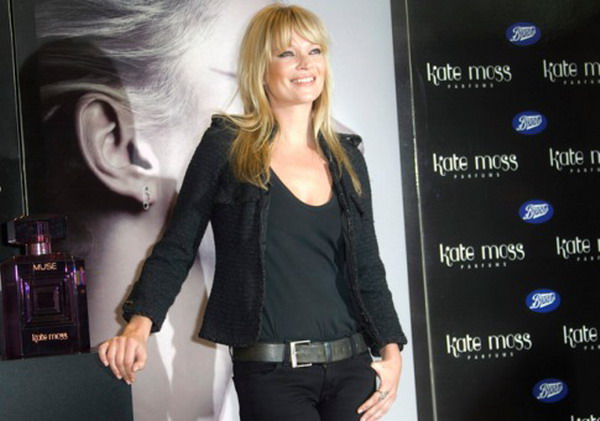 3. Kate Moss, $13.5 million
One of the best known names in the modeling industry, Kate has now successfully ventured into designing as well. A design contract with UK's TopShop pushed her earnings to close to $14 million in the last 12 months, a $5 million jump from her 2009 earnings. Age does not seem to be a deterrent for this model who has inked deals with luxury brands like YSL, Longchamp, David Yurman, Vogue Eyewear and Dior.
4. Adriana Lima, $8 million
The curvaceous Victoria's Secret angel who is married to basketball player Marko Jaric, is often hailed as the world's sexiest model. Among her biggest projects are ads for Spanish brand Loewe and Brazilian fashion brand Forum. She is also associated with Ricardo Tischi of Givenchy. The latest on the Adriana Lima front is her being signed on as spokesperson for Megacity by Brazilian social gaming firm Votsu.
5. Alessandra Ambrosio, $5 million
Another Victoria's Secret angel from Brazil, Alessandra is the face of Dolce & Gabbana and Moschino. Most recently, she made mercury rise during a steamy denim shoot with Ashton Kutcher for Brazilian sportswear group Colcci. The pair walked the runway during the Sao Paulo Fashion Week. The model also starred in Carlos Miele's international jeans campaign.
6. Daria Werbowy, $4.5 million
This willowy model of Ukranian and Canadian origins is best known for her association with French fragrance and makeup company Lancome. Last May, the company inked a contract with Daria, which pushed up her earnings by several notches to $4.5 million.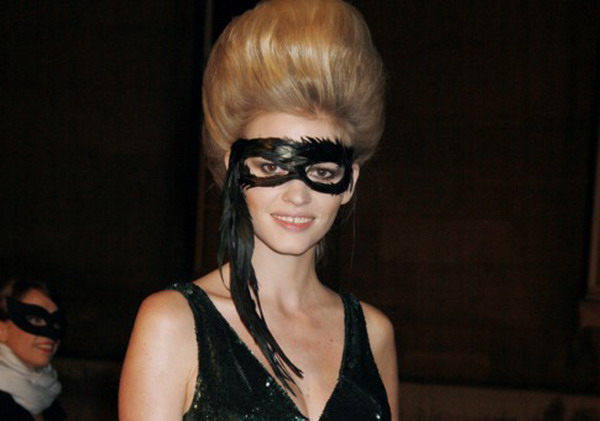 7. Lara Stone, $4.5 million
Industry experts have long been predicting Lara's rise in the high-fashion world. And the lissome lass has finally broken in to the list of top earners. The Dutch supermodel is now the exclusive face of Calvin Klein. But she has several other luxury fashion brands to her name, including Prada, Forum, Versace and H&M among others. In the past, Lara has modeled for luxury brands like Givenchy, Cavalli, Levi's and Nicole Fara.
8. Carolyn Murphy, $4.3 million
Hers is the ethereal face from the Estee Lauder campaigns. Her exquisite features have made her the darling of luxury brands such as Iceberg, Fashion Island and Peek & Cloppenburg in recent times. This is in addition to campaigns for Ralph Lauren, DKNY, Prada, Gucci, Dolce & Gabbana, Tiffany & Co. and many other luxury fashion brands. She has a contract with ace designer Tom Ford as well. Plus, this leggy beauty was once cover girl of Sports Illustrated's Swimsuit Issue. And as if that were not enough, Carolyn has also acted in Liberty Heights.
9. Natalia Vodianova, $4 million
Who would say that this leggy bombshell is a mother of three? The Russian model is still features in lingerie ads for Etam. 29-year-old Natalia's biggest campaign last year was for Vodianova's fragrance. But this beauty has her heart in the right place. She also runs a charitable organization, the Naked Heart Foundation, which raises money to build playgrounds in Russia.
10. Candice Swanepoel, $3 million
The blond, blue-eyed Candice is the newest angel in the Victoria's Secret team. People have criticized this willowy beauty for bring "shockingly thin", but this South African model is only 22 years old and has a long way to go. She has already made it to the cover and managed a large spread in the Italian Vogue this February. She has been the face of True Religion as well. Could she be the next top model? Many experts believe so.
Via: Forbes