The James, New York, opened its doors for guests on September 1, 2010 offering 114 guest rooms and suites bathed in natural light and unobstructed views of Manhattan. The James has acquired a reputation of being a hospitality brand that has seamlessly blended the modern state of the art technology based infrastructure and facilities with guest centric service. Their new property is located in the southwest corner of Soho at the crossing of Grand and Thomson Street.
The property combines the artistry of Soho and the industrial qualities of Tribeca. It has been designed by the Office for Design and Architechture in collaboration with Perkins Eastman. The interiors have been done by The James Design Team with Amanda Sullivan. Tri tiered garden, the corridor art collection and roof top pool deck and bar with 360 degree views of the Manhattan skyline are the unique features of the hotel.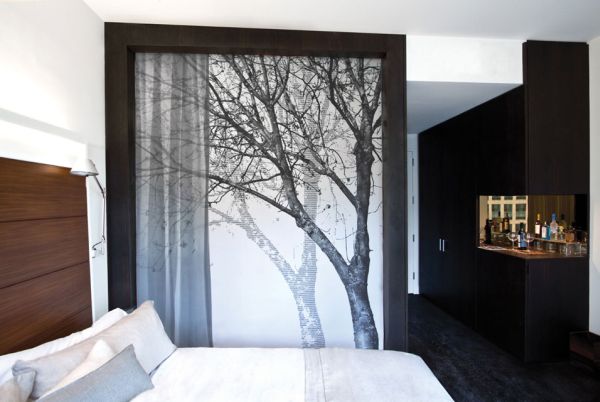 Brack Capital Real estate are the owners and developers of The James New York. Denihan Hospitality group owns and operates The James brand. Both groups complement each other very well. The culturally rich neighborhood of Soho needed new ideas and fresh thinking and could provide the ideal home for The James. Undoubtedly it is the perfect addition to the Soho hotel landscape.