Imagine a glorious Sunday afternoon with amber light wafting its way to your room. Wouldn't you just want to get out of the dimly lit room out in to the garden and sun your body to a sexy tan Well, just like the guy pictured here; you can enjoy the hammock and laze around in the garden in order to get a tan by getting this Portable Hammock.
The great thing about this hammock is that you do not permanently have to fix it in your garden; you could take it anywhere you want and set up your hammock there. Just where you find a nice place, unfold the hammock and have a languorous time lolling around and basking in the gentle breeze. It has enough space to keep some extra goodies like snacks etc.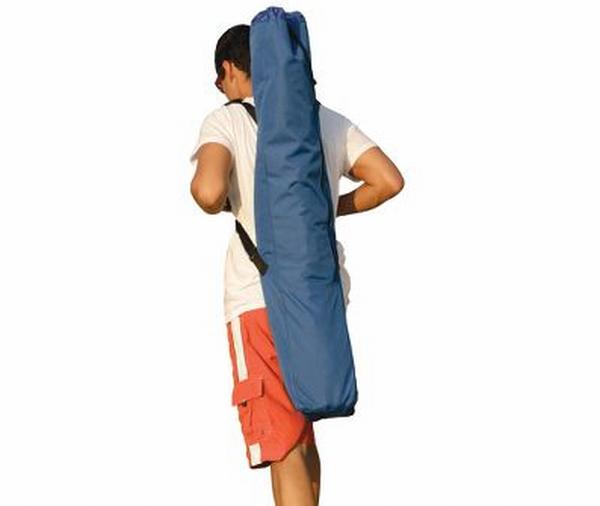 And yes, you do not need to tie it anywhere; you just have to unfold and needs no assembling. It has a soft nylon surface and you could use it by the lake, in the garden, on the beach, by the pool and just about anywhere! It costs $99.95 and is worth every single cent spent on it.