If you were wondering what could be the most obnoxious way to spend your money, here is the answer. You should just get yourself a cycle covered in real 24 carat gold. It would be the right time to buy as your friends and relatives would be wallowing in poverty and recession and you could show them just how obscenely rich you could get. The cycle just does not come covered in 24 carat gold but will also carry more than 600 Swarovski crystals. The cycle was designed by Aurumania and this cycle is meant to be a piece of art work.
The cycle is designed to look like a classic bicycle and in order to maintain the authenticity; the designers have employed classic methods of building a cycle. Only 10 of these limited edition cycles will ever reach the market and the handlebar grips are even chic enough to carry hand-sewn, chocolate brown leather.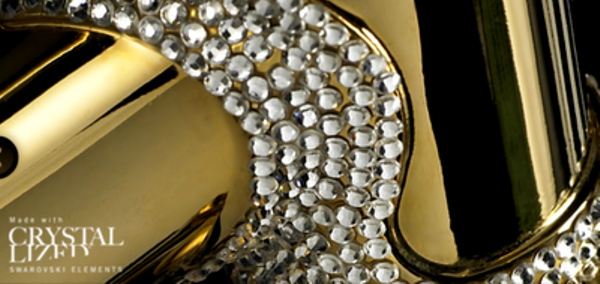 Each cycle will be hand delivered to any place on earth which means, you would get it without any fail and you would not have to bother about getting a fake thanks to your corrupt post officers.
Via: DesignCenter