We were wondering that it's high time someone came up with a cool method to allow effective use of a laptop in the comfort of one's bed without undue ergonomic stress. Better known as available versions like Laptop Laidback, Laptop Wizard or Lapdawg X4, this set up of adjustable trays lets you enjoy some reclined computing.
Like we mentioned, the Lapdawg X4 (yeah, we like this one the best and the coolest) comes with support trays that can easily be adjusted to achieve the right angle and height for convenient laptop handling. So much so that it even lets you position your arms with elbows at right angles with support from the bed or sofa surface that Lapdawg is propped on to. I think we all will agree that none can work all day in that position but it definitely will be comfortable for a few several hours.
Aptly referred to as "the Swiss army knife of laptop stands", Lapdawg X4 is a great multi-purpose transformable table tray that lets you be better organised. Yes, eating, studying, writingm computing all included that too in your preferred comfort zone. It weighs only 5.29 lbs and comes in a handy carrying case too.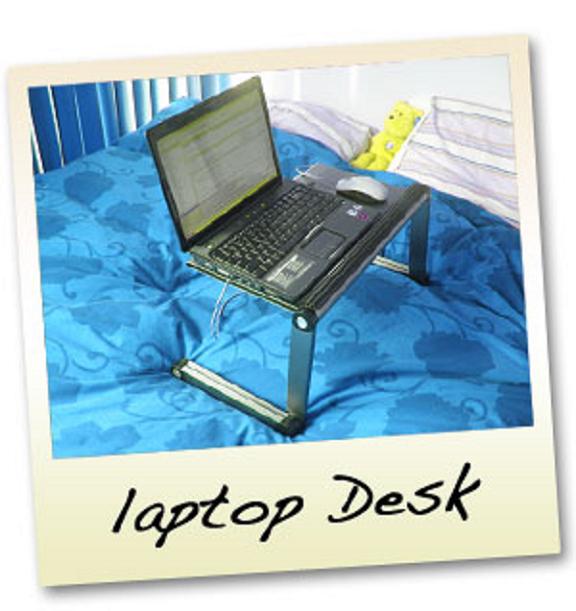 Via lapdawg & theappleblog