Lately held 2008 National Hardware Show in Las Vegas from 6-8 May was a buzz buster. Every single product exhibited there invited attention but the best of the breed was a Digital Grill by Fiesta. Called 'Blue Ember 650 iQue,' this innovative touch-screen digital controller grill features a digital temperature monitoring that enables optimal control management system counting preprogrammed meat settings to cook steak, chicken and more. For other extreme side, it lowers the grill temperature so that meat is not overcooked. Currently, the grill is available countrywide through chosen autonomous vendors and stores like Lowe's, Sears and the Home Depot.
Check out the video:
If you aren't in a mood to experience its digital nature and wish to buy an ordinary yet exceptional grill then free feel to keep your fingers upon Barbeque Island or grilling from Grillworks.
More pics: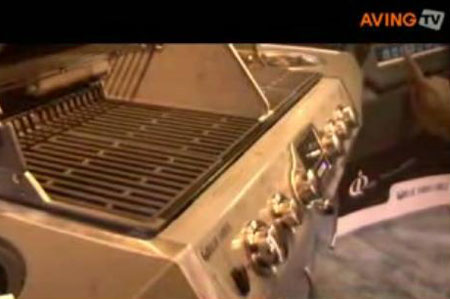 Via Aving