Owners of Luxury yacht and personal cruise can now broaden their territory to thump the canals and lakes. Lancel and Ostréa Marine has realized the opportunity and introduced their latest creation of luxury canoe called Le Nantucket at the lately held Paris Boat Show. Developed and designed uusing the concept of 'French lightness', this 7.7m long boat weighs 1,900 kg but rides fast at a speed of 25 knots, thanks to its 120 horsepower diesel engine.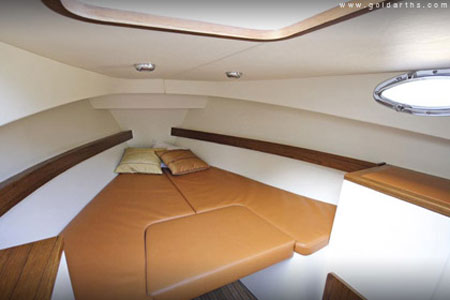 Its elegant simplicity with a matching color theme strikes well with red dying upon clean white surfaces. The Le Nantucket is outfitted with a stimulating windlass, mechanical table, custom stainless steel portions and chemical toilets.
If if fails to convince you then would propose you to give a second thought as it has an integrated an LCD display, a Bose sound system and iPod. This French luxury is retailed at €150,000 ($236,000) and is being produced only in counted digit of 25.
More pics: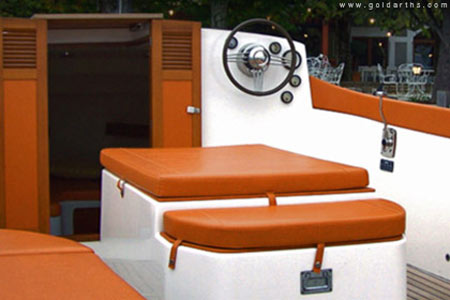 Via Goldarths