Conjuring the thought of spending nights in a flying hotel? It's time to give shape to your dreams and admire the artistic creation by designer Jean Marie Massaud. Dubbed as 'Manned Cloud,' the designer has taken into account the future preferences for travel. Having bagged the award by the Design Observer 2008, the Manned Cloud is in reality a flying hotel that enables its commuters to pamper and get familiar with impressive and unusual places without being invasive or manipulative.
Structured like a whale-shape, the airship is developed by Massaud Studio in association with French national aerospace research body ONERA. It can lodge 40 guests and can fly within a range of 5,000 km. Two deck cabins will contain facilities viz. restaurant, library, fitness suite and spa. It also offers sun-bath facility to its travelers'. I am sure the very ride onto this hotel is going to realize the dream of living in sky and admiring Earth from a distance rather vice the customary vice-versa nature.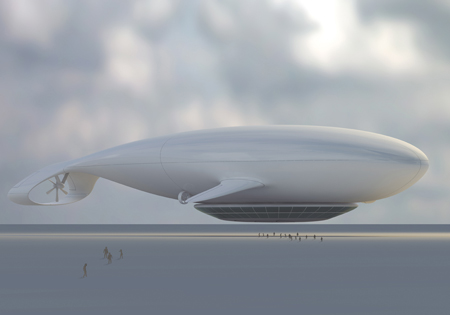 It claims to offer a 3-day tour to its commuters at a stretch while residing in any of its 60 rooms. It will maintain a cruising speed of 130 km/h and a top speed of 170 km/h. Well if you doubt your safety because of the present helium than you can simply ignore that thought as this behemoth gets its lift from helium.
More pics: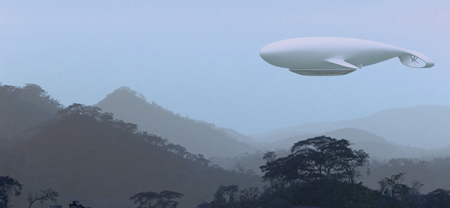 How about a virtual ride in Manned Hotel:
Read