National Museum of Natural History in Paris has recently opened an exhibition to celebrate the collection of historical pearls. Known as "Perles, une histoire naturelle" (Pearls a natural history), the exhibition would run from 25 October to 10 March 2008. The highlights of the exhibition are:
A mussel shell of the Biwa Lake festooned with cultured pearls blister.
"The Marie-Antoinette pearls" Necklace: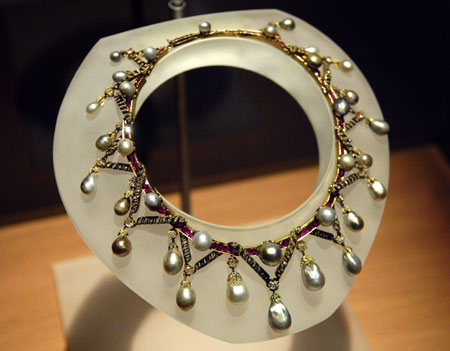 Featured below is a brooch offered by Prince Albert to Queen Victoria (Great-Britain 1843) on their heir 3rd wedding anniversary. The brooch is decorated with pearls, amethysts, garnet, chrysoberyls.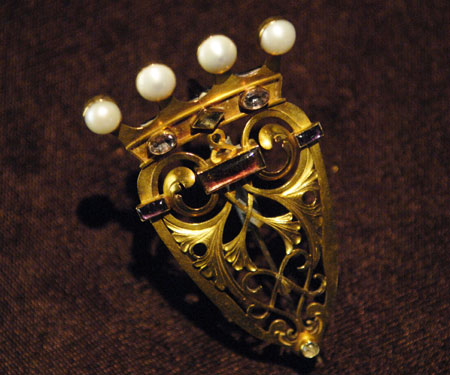 The "Kuweit pearl" with a rose shaped diamond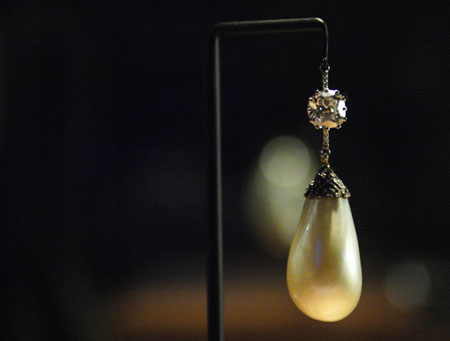 The biggest soft water pearl "Hope Pearl" with diamonds, emeralds, sapphires, rubis, enamel and gold:
Boots in nacre, deer and goat hair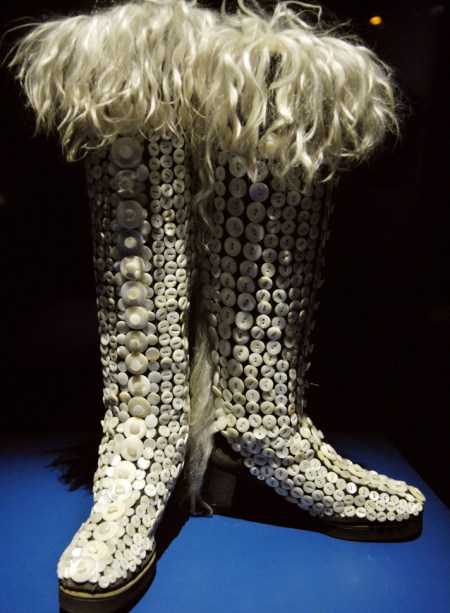 I doubt if they are for sale.