Saving money is just as important – if not more so – than actually making money. But for the majority of people these are two are completely separate ideas. You can't save money at the same time you are making it. Or can you? In a way, you can through investing. One of the most common forms of investing is in purchasing real estate; buying property to lease out to others or with the idea of hold on to it for a long period of time as its value appreciates over the years. There are a number of different types of properties you can invest in, separated into two main groups, residential and commercial. Purchasing commercial property like offices or retail space can be very lucrative as you can lease out the space to businesses for a good deal every month. While there is definitely risk involved with any sort of investment, real estate is usually a pretty safe bet as long as you do your research and purchase property in good locations. Real estate investment is an excellent way to steadily grow your wealth, but you need to be careful as real estate is not necessarily quick to sell, and having a good chunk of your money tied up in an illiquid asset can backfire if problems arise with your finances. But that doesn't mean investing is a bad idea, it's just important to keep your options open and use some caution, otherwise investing is an excellent idea. Especially since the real estate market in India has been appreciating and is continuing to do so, drawing the attention of some very big investment firms like Blackstone Group and JP Morgan Partners, according to Street Directory.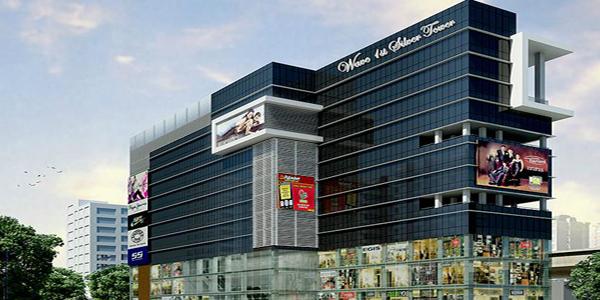 Differences between Residential and Commercial Properties
Besides the obvious difference of residential property being living spaces while commercial property is used by businesses of some kind, there are some significant distinctions between the two. According to Sivagalerija, maintenance costs, lease length, and rental returns are some of the major differences. For a residential property, as the landlord you are responsible for any sort of maintenance. The tenants might deal with any minor repairs, but if anything major happens, you are the one who needs to deal with getting it fixed. For commercial properties, the lessee is responsible for maintenance of any kind, meaning the rent is all yours. Lease length is usually very short for residential properties compared to commercial ones. A lease for an apartment or rental house might be from six to twelve months before needing to be renewed while a commercial property lease will usually be for a number of years. Finally, commercial properties will provide a higher return on rent than residential properties. This comes from the lessee covering much of the maintenance and property expenses and from higher rent rates period. The downside is that commercial property is considered much higher risk. Regardless of which you decide, investigating through real estate agencies like Unitech Group properties can give you a good idea of what kinds of locations are available.
Rent and Capital Gains
As mentioned above, commercial property can provide a good deal of profit through rent payments. But another form of profit is through capital gains where the overall value of the property appreciates overtime. The longer you own a property, the higher the chance that you'll gain more from your investment whenever you sell the property. Capital gains are affected by the market as a whole so when you buy and when you sell might require some research. It is important to understand the difference between short and long term capital gains, though. According to The Economic Times, you need to own a piece of real estate for a minimum of three years for any profit earned from selling it is considered long term capital gain. If you sell before that three year mark, your profits will be considered short term and will be added on top of your regular income for tax purposes. Waiting for that three year mark will drastically lower the tax you need to pay on the profits from a sale. Regardless of when you might or might not sell, it's important that you think about where you want to go with your investment. Sitting on it while the value increases is great, especially if you are leasing it out for a profit, but market prices change and if you aren't careful you can get caught in a downturn where you might actually lose money if you find yourself needing to sell.
According to Bloomberg, the Indian real estate market is becoming more and more popular to investors around the world. With demand for office space climbing three percent from 2013,cities like Bengaluru, New Delhi, Mumbai, and Pune are becoming hubs of property investment in India. With the depreciation of the Rupee compared to the US dollar, non-resident Indians and foreigners are beginning to jump at the chance to invest in real estate. If you want a piece of the action, you'll want to do some research and see what opportunities await you. Check out Unitech Group properties to see if any are within your reach.