The Midbeach development the Faena District has managed to give a boost to Miami's real estate market.The Faena House is still under construction but all its units except the best one had already been sold. According to reports carried by the Wall Street Journal the jewel of the Faena House, its penthouse suite has finally found a buyer. The Condo was put on the market last November itself and was listed for a whopping $50 million which would make it the most expensive condo ever sold in Miami. It has been confirmed that the condo is now under contract but the final sales price has not been revealed. If the final price is anywhere near the asking price then it will still become the most expensive condo sold in Miami.
The penthouse in the Faena House is no ordinary condo but a large one with 8,273 square feet of interior space and about 10,000 square feet of exterior space. It features five bedrooms, five bathrooms, and two half baths. However, the highlight of the condo is a private 70 foot rooftop pool. The buyer whose identity has not been disclosed so far was attracted to the privacy the penthouse offers.Zilbert International Realty was representing the buyer for this high profile transaction. Jeffrey M. Miller of the realty firm was confident that this transaction will break all previous condo records. In fact he had represented another buyer in January 2013 who had bought a penthouse at the Setai for $27 million. At the time the transaction had created the record for Miami Beach's most expensive condo sale.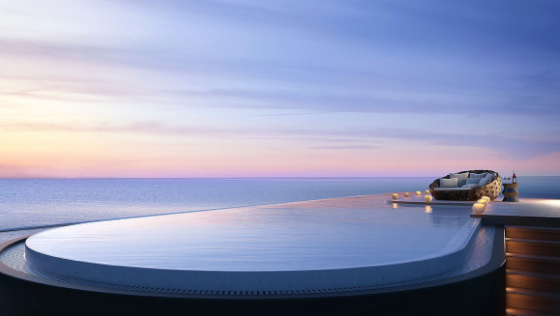 The Faena House is an 18 storey structure and features only 47 units in all. It is one of the premium buildings in the Alan Faena's larger Faena District development. When completed, the Faena District will include a refurbished Saxony hotel, retail space, and an arts center. Big names like architects Rem Koolhaas and Norman Foster, design firm Roman and Williams, landscape architecture firm Raymond Jungles, and film director Baz Luhrman are all creatively involved. In fact Baz Luhrman had produced a mind numbingly pretentious film to promote the development of the Faena District. The way the real estate markets are strengthening, we might not have to wait vary long before this record is broken.