Billionaires tend to create new records inadvertently through their purchase decisions. The new record that could have been made recently is for the most expensive island. Neil Abercombie, Hawaii's Governor announced on Wednesday that Larry Ellison, the founder of Oracle has bought Lanai, Hawaii's sixth largest island. Larry is the third richest person in America and has often made news through his purchases over the years. He is a passionate yachtsman who single mindedly pursued the goal of winning the prestigious America's Cup sailing race. He pulled out all stops and spent over $100 million till 2010 when his BMW Oracle racing team defeated the team owned by another billionaire Ernesto Bertarelli who made his fortune from his biotech business.
The Billionaire with Flashy Tastes
Larry Ellison, the world's sixth richest man is worth a whopping $36 billion can practically afford anything in this world. He has bought his fair share of flashy toys over the years. He has a garage that is overflowing with world's most pricey cars including a McLaren F1. He loves airplanes as well and owns a large collection. An Italian Marchetti jet is said to be his favorite. Then there was the Rising Sun, his private 454 foot mega yacht which was built like a floating pleasure palace. It featured everything you might want or need including a wine cellar, movie theater and basketball court. Ellison enjoyed spending his free time on the mega yacht but he ultimately sold it to another billionaire, David Geffen, the music mogul. The transaction was reportedly worth $300 million.
Lanai's Tourism Sector           
Lanai seems to be his current passion project and perhaps the most expensive till date. The Hawaiian press had been abuzz with his probable purchase of the vacation island and his possible plans. He now owns 98% of the 141 sq mile island and it is highly likely that he will invest in its tourism sector. Since sailing is his major interest he might develop facilities for the same. Maui News which carried a detailed report on the matter estimates the transaction to be in the range of $500 to $600 million though no figure has been revealed officially. The recorded most expensive private island sale is for a Bahamian outpost which was sold through Sotheby's for a modest $85 million.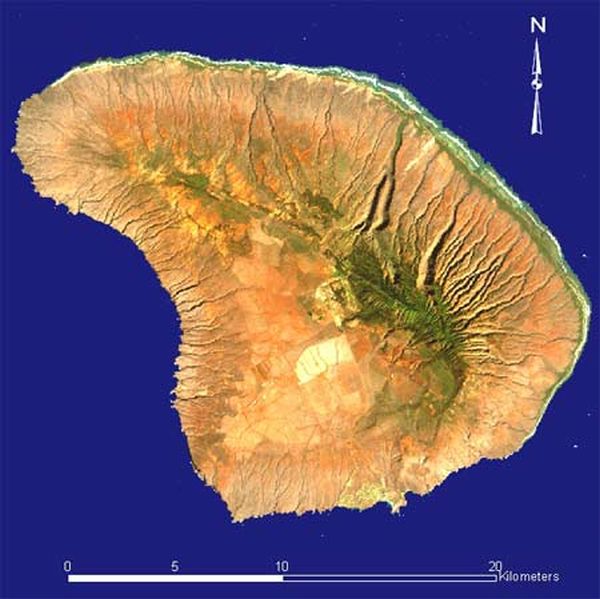 David Murdock the Eccentric Billionaire
Lanai was previously owned by another billionaire David Murdock who owns Dole Foods. The 89 year old who is known to be highly eccentric lives on the Pineapple Island and had been looking for a buyer for Lanai for some time. He did not buy Lanai directly but had bought the Hawaiian real estate outfit Castle & Cooke which was in financial trouble. The company owned the fruit conglomerate Dole and Lanai was also part of its holdings. He spun off the real estate holdings of the company and had been holding on to Lanai so far. He finally put the island for sale. We are talking about people who are filthy rich and even a $500 million investment is no big deal for them. Larry Ellison with his $36 billion can afford many more such islands. His buying the most expensive island is something like a family worth $1 million buying $15,000 used car.
Via: forbes