Now a Mercedes Benz Style Pram for Babies
Árpád Takács, a Hungarian student who studies Industrial Design at the Hungarian Moholy Nagy University of Art and Design, Hungary has brought a smile on many babies worldwide with his new luxury baby pram concept. He has finally given them a chance to revel in luxury and also get to own their own Mercedes Benz. Well, we obviously don't want these toddlers to own a car at this tiny age but we sure know that they are all proud owners of a luxury baby pram concept that takes them around wherever their mommies want them to be. Till de we have seen prams with baby prints and a design that is also to an extent very 'kiddish'. By designing a pram for Mercedes Benz Árpád Takács has brought a paradigm shift in the world of 'baby fashion'. Called the Abeo baby pram it is a luxury baby pram concept that has been designed especially for Mercedes Benz style which intends to create products not only meant for transportation but also includes furniture and other lifestyle products.
Árpád Takács is known to seek inspiration from things around him. For instance, glaciers and mountains with ice on them inspired him to create the Coelus Skiboot Concept design which also received rave reviews from Karim Rashid, a renowned industrial designer. The new Mercedes Benz Style Abeo luxury baby pram concept has deep ocean creatures like the Nautilus as its inspiration.
The pram looks sleek indeed and is very different from the conventional prams that you will find in shops selling baby accessories.
Here's an insight into the Abeo Baby Pram designed just for Mercedes Benz Style.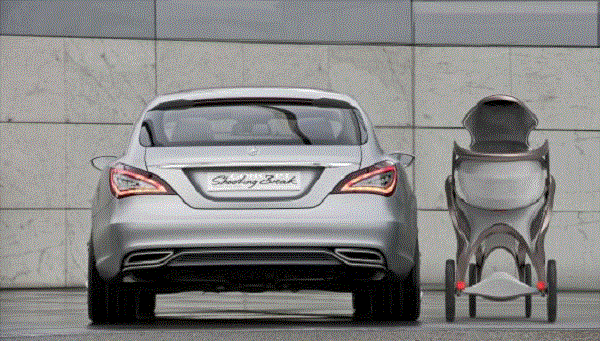 A Pram with a Difference
While designing the pram it was not only the overall look of the Abeo luxury baby pram concept but also the purpose it has to serve that could not be ignored. Árpád Takács has looked into the very nitty-gritty of the pram and has ensured the baby gets all the comfort while sitting as well as sleeping.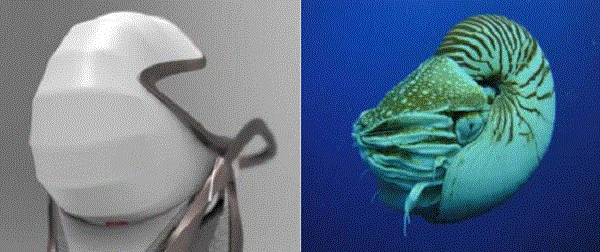 The Abeo baby pram is known for its light weight and can be easily carried around like a shopping cart. The pram is also collapsible and easily folds due to the carbon chassis. While creating this fine product, Árpád Takács also kept in mind the comfort of the parent. Many mothers complain of back pain after carrying their children in their arms and sometimes also using a pram whose false dimensions provide a lot of discomfort to both the baby and the mother. However, the Abeo baby pram is designed both for the comfort of the mother and the child. The right geometrical structure of this luxury baby pram concept prevents any form of back pain that mothers experience.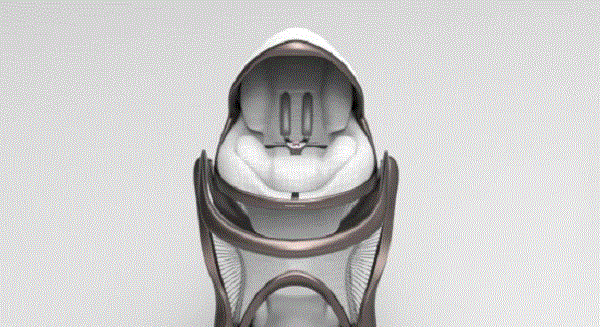 Also, the saddle of the pram has been given the look and the comfort of the mother's belly. Hence, while in the pram the baby can feel secure and well looked after. The Abeo baby pram thus is a saddle of repose for both the baby and the parent.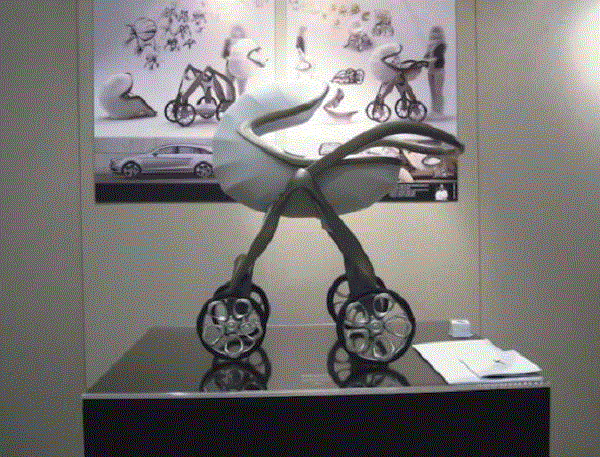 The saddle also has huge space for storage. Well babies do come with a lot of baggae and at times its quite distressing for the parent to carry their baby bags as well as handle the pram. However, that is a problem that has been wee looked after in the Abeo baby pram.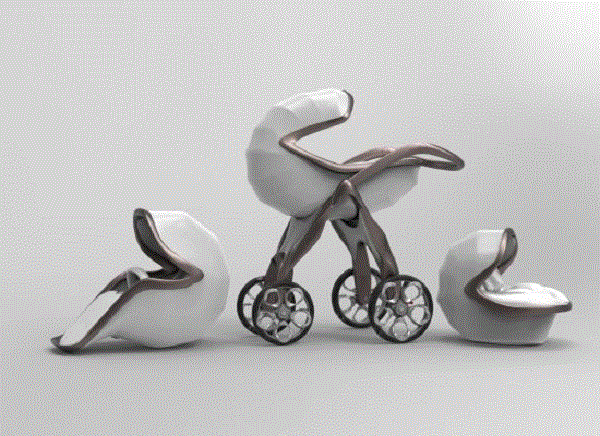 The baby pram is also an epitome of luxury and fine technology that Mercedes Benz represents and is known for across the world.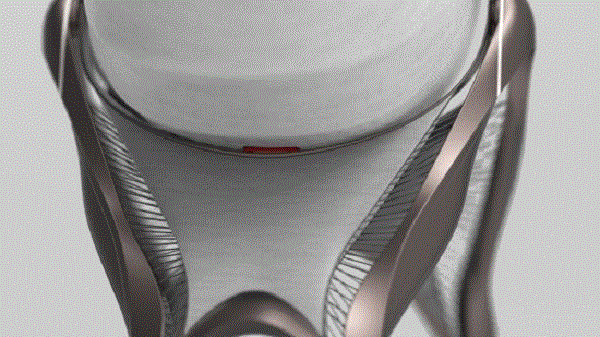 Via Arpad Tackas