It was a common sight in James Bond movies to see 007 zip out with his cars into the high seas. His vehicles and fancy gadgets were specially designed because he was after all a secret agent 'On Her Majesty's Secret Service'. If you happen to be a Bond movie fan it will be your dream to own on a super luxurious sports car that can go invisible, store high end missiles to bomb enemies and if the need be also go under water and turn into a submarine in a jiffy.
Well, if it can go invisible and turn into a submarine we don't know but we sure have a sports car for you that you can also drive on the ocean if the freeways traffic has started to get on your nerves. Called the Sea Lion, this car will help you relive every moment of a Bond movie. He price is also as expensive as Bond movie would be. The Sea Lion comes with a hefty price tag of $259,500. The car intends to win the title of the Fastest Amphibious Vehicle. It will have to compete with 25 similar vehicles in order to make this title its own. If you are the rich and loaded kid of a billionaire and need to experience some thrills on road and off road also then have a look at what the Sea Lion can offer you.
The Sea Lion, the world's only Amphibious Car
The car is actually the brain child of Marc Witt who happens to be an avid car fan. It was his dream to build a car that would send people on the roads in a tizzy with its mind boggling speed and could also float into the ocean with the same amount of energy. He started work on this project in 2006 and it was his aim to break the record set by another amphibious car that could be driven on water at a speed of 45 mph.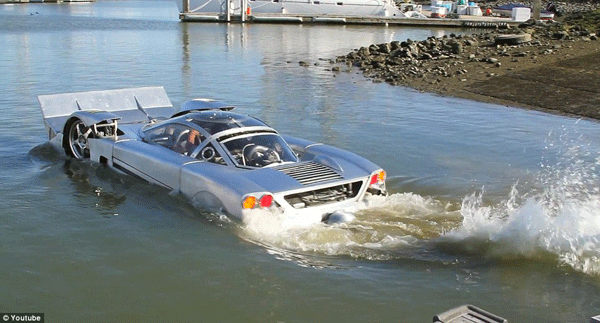 After six long years of struggle and hard work, Marc finally gave the automobile world his fine creation. Termed the Sea Lion, the car can touch a whopping speed of 125 mph while it is on road. While on water it can leave many boats and yachts behind with its speed of 60 mph while floating on a water body. Very impressive we say!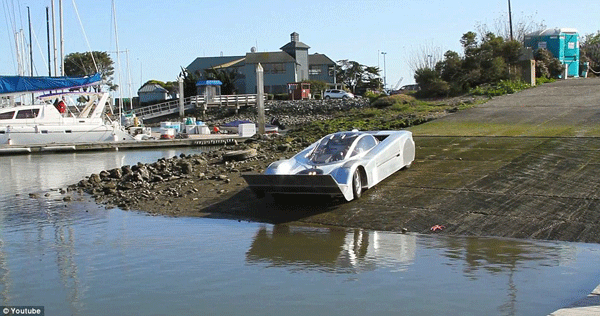 If you intend to get rid of the traffic and honking on the roads just drive down the pier and once you reach the water drive amidst much needed peace and tranquillity. Don't forget to wave at the sailors passing by and feed a few sea gulls.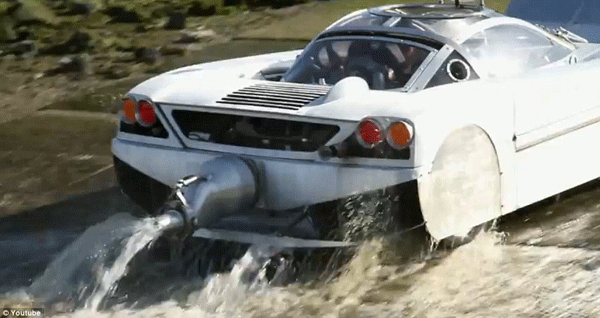 While working on the car, Mark designed this sea beauty on a 174 hp Mazda rotary engine thus making it water proof when it lands on a water body and giving it the techniques of a regular car when it is on a road.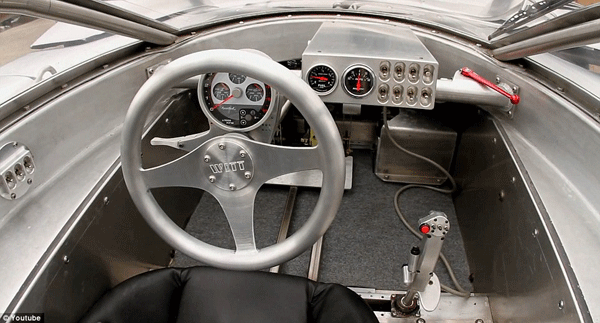 The car has been put up for sale on the Fantasy Junction. On the website Marc has described how it was a pleasure building the Sea Lion. His next project is to work on an ultimate engine but involving the expertise of some expert rotary engine builders and further increase the speed of the vehicles. The competition for the Fastest Amphibious Vehicle is severe but Marc  is confident for his Seal Lion is the only car that can hit the speed of 125 mph while on the roads.