The online e-commerce sector is growing and how! The online retailer is progressing in leaps and bounds, conducting rounds of fund raising and attracting investors from all over the world. While shopping sites are among the top performers in this area, niche startups are also doing well. Take a look at some of the headline making investment deals in the luxury e-commerce industry.
1. Business: Xiu.com
Country: China
Year: 2011
Funding Amount: $120 million

Chinese e-commerce site Xiu.com recently raised $100 million from Kleiner Perkins China and private equity firm Warburg Pincus. This follows on the heels of funding of $20 million, also from Kleiner, raised earlier this year. The extensive funding should help Xiu.com expand its operations further. The online retailer that deals in middle-to-luxury goods was founded in March 2008 to cater to China's middle classes. Over the three years that have followed, Xiu.com has set up buyers offices in ten fashion destinations around the world, including New York, Miami, Paris and London. The funding will be used to increase employee strength, source goods from international brands and improve logistics. Significantly, this round of funding has proved to be the largest Series B round raised within e-commerce industry in China.
2. Business: Exclusively.in
Country: India
Year: 2010
Funding Amount: $2.8 million
Late last year, niche online retailer Exclusively.in raised $2.8 million from Accel Partners and Helion Venture Partners. The members-only shopping site deals in high-end Indian apparel, accessories and home décor. Members have much to choose from, whether scarves, fine jewelry or arts and crafts. The company launched in June 2010, with plans of reaching out to the Indian diaspora. As it turned out, there was demand for its wares from other quarters too. International (read: non-Indian) buyers have given Exclusively.in a warm reception as well. Slowly, Exclusively.in is introducing other verticals including travel. The funding exercise was conducted to fuel the company's global expansion plans, including in countries like Canada and England.
3. Business: Portero
Country: USA
Year: 2009
Funding Amount: $6.6 million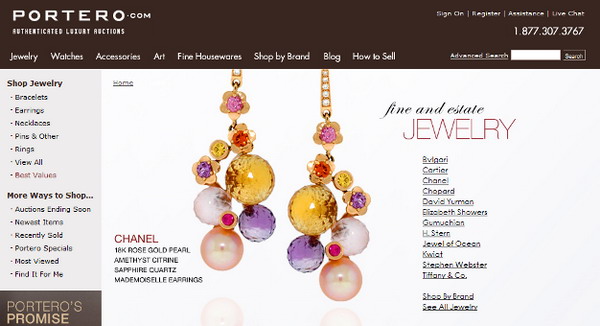 Portero is a New York-based company that deals in second-hand vintage products as well as new ones. There are bags, watches, jewelry and more, most of which is sold in the original packaging. In 2009, the New York-based company carried out a round of venture capitalist funding. The round was led by LFE Capital, with support coming from organizations like The Grosvenor Funds. Portero has been in the vintage business since 2004. Essentially, it is a shopping and auction site that deals in luxury goods sourced from over 180 high-end brands. Authenticity is key in the vintage market, and the company hires specialists, both in-house and from outside, to verify products.
4. Business: Gilt Groupe
Country: USA
Year: 2011
Funding Amount: $138 million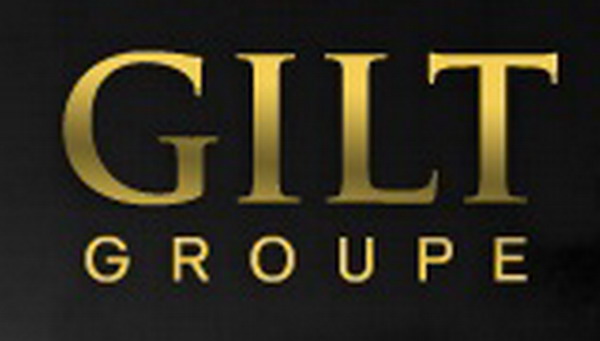 A fifth round of funding in May this year ensured that Gilt Groupe raised a whopping $138 million, taking their fundraising to a total of $240 million. Following the $138 million funding round, Gilt Groupe has entered the elite group of $1 billion companies. The largest contributor in the fifth round was Japanese telecom giant, Softbank Group, which provided $62.5 million of the funding. This portion of the funds will be dedicated to Gilt's US operations. At the time it was reported that Softbank will invest a smaller amount in Gilt Groupe Japan in return for a 50 percent stake in the joint venture.
5. Business: Instant Luxe
Country: France
Year: 2010
Funding Amount: 650,000 euros (about $877,240)
French startup fund ISAI is relatively new on the scene, but it has made some big investments already. ISAI's second investment was in Instant Luxe, a French company that deals in authentic luxury goods. The 2009-founded online retailer offers individuals and companies the opportunity to buy and sell a range of pre-owned luxury goods. Luxury brands like Chanel, Bulgari and other big names feature prominently on the site. A certificate of authenticity comes with every product. Instant Luxe has a team of experts conducting the authenticity check. The funding by ISAI was intended to fuel expansion plans within France and gradually extending to other parts of Europe.
6. Business: KupiVIP
Country: Russia
Year: 2011
Funding Amount: $55 million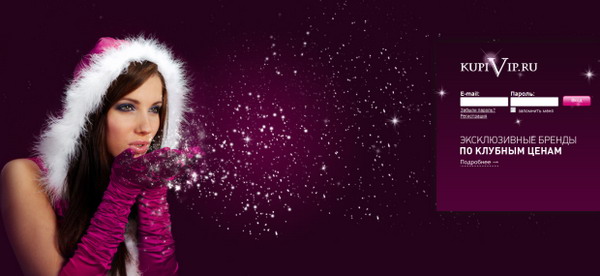 KupiVIP is intent on becoming the Amazon of Russia. The company conducted a third round of funding in April this year, raising a whopping $55 million. This is probably a record in the world of Russian e-commerce. Three new investors – Balderton Capital, Bessemer Venture Partners and Russia Partners – will be joining KupiVIP's existing investors Accel Partners and Mangrove Capital Partners. The online giant plans to use this funding to enter the consumer goods sector, offering discounted products only. This blend of Amazon and Ventee Privee appears to be a promising business model.
7. Business: My-Wardrobe
Country: UK
Year: 2010
Funding Amount: $9 million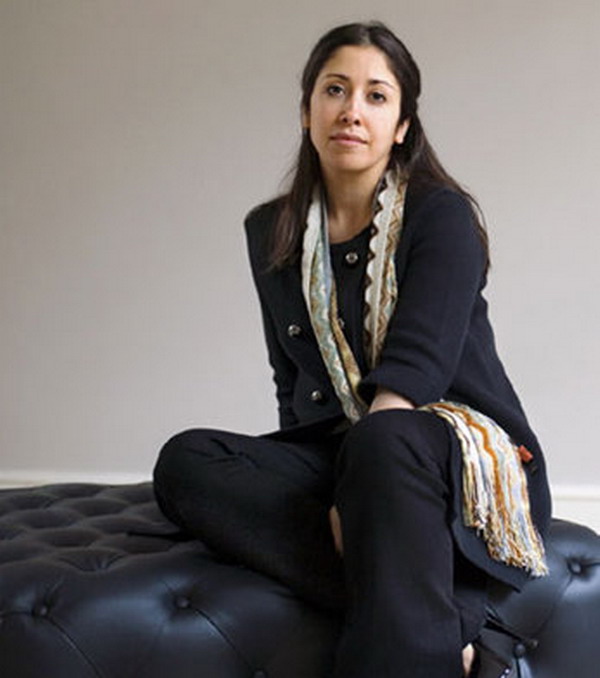 My-Wardrobe specializes in what it calls "affordable" designer fashion. In July 2010, the online retailer carried out a $9 million Series A investment. Significantly, the round was led by Balderton Capital. Until this round, My-Wardrobe's investments had come solely from angel investors, never from an institutional one. CEO Sarah Curran launched the virtual shopping site in December 2005. The site deals in "accessible luxury" apparel, featuring collections for men and women. The e-commerce site offers products from over 180 designer brands including the likes of Polo Ralph Lauren, Mulberry and Paul Smith. Like other online retailers, My-Wardrobe deals in discounted items, but only stocks collections from the current season.
8. Business: Private Outlet
Country: France / Italy
Year: 2010
Funding Amount: 4.9 million euros (about $6.6 million)
In the latter half of 2010, Belgian venture capitalist fund GimV invested 4.9 million euros on Private Outlet, an online retailer that follows the Vente Privee model and is a close rival. The funding has taken Private Outlet's total to 9 million euros. The company will be using the capital to develop its international operations. Private Outlet currently operates in France, Italy, Spain, Germany and the UK, offering discounts of up to 70 percent on designer products. Like other online retailers, Private Outlet sources its collection from designer brands including Dior, D&G, Chanel and more.
9. Business: Nexus Energy Homes
Country: USA
Year: 2011
Funding Amount: $1.5 million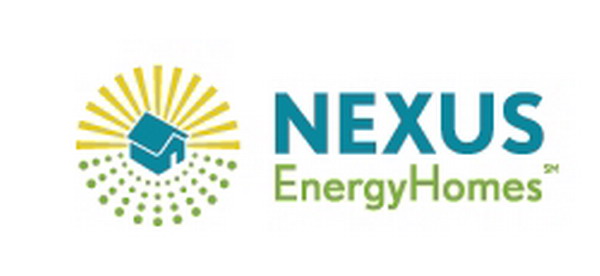 In February 2011, Nexus Energy Homes conducted a $1.5 million series A round, quickly raising $200,000 of the projected total. The company designs, develops and sells zero energy homes (ZEHs). Such homes are designed to produce as much energy as they consume. The company deals in not only eco-friendly building materials but also builds custom software under the Energyze brand name to aid in installing and managing equipment necessary for ZEHs.