Introducing A $500,000 Surfboard, The 'Baron' From Renowned Designer Roy Stewart
Roy Stewart,  a legendary designer who is known across the globe for his magnificent surfboards and not only provide extreme performance but are also considered to be for the uber rich has now come out with an all new surfboard that carries a price tag of more than half a million dollars. We are talking about the stunning 'Baron', a phenomenal piece of woodwork that has drawn the attention of virtually every surfboarder on the planet. This magnificent longboard gives out the aura of an exotic piece of furniture rather than that of a surfboard with  its breathtaking curvilinear forms and the Baron also looks extremely sturdy. To make the Baron into a high performance surfboard, Roy Stewart designed it to be significantly lengthier as well as heavier  thereby increasing the board's surfing speed. The Baron measures some twelve feet in length and this marvelous surfboard weighs forty five pounds.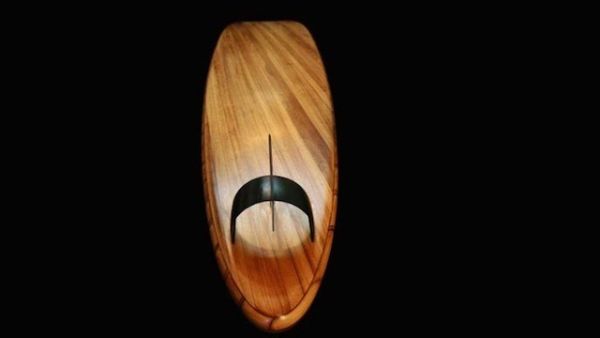 The Baron from Roy Stewart carries 2.5 inch of thickness, while the surfboard has been designed developed from Paulowina wood in a layered formulation, thereby making the Board significantly thinner and more flexible than other surfboards. The Baron is also said to be the most hydrodynamically advanced boards ever built, primarily due to its 8 inch tunnel with inline boomerang flex fin as well as the surfboard's parallel profile construction. The Baron carries a hefty price tag of a staggering $528,000, thereby making the surfboard extremely exclusive and sort of a collectors' edition masterpiece.
Via Gizmodo