Louis Vuitton has decided to revisit the iconic design of the Lockit bag of 1958. With the design vision of Marc Jacobs being the guiding light, Louis Vuitton has unveiled its Fall/Winter 2011-2012 collection. The result? A collection of fabulous luxury handbags inspired by the retro styling of the Lockit, yet with a contemporary touch and offered in a variety of styles.
1. Monogram Fetish
This classic Monogram canvas bag offers a glossy patent finish. The Lockit padlock, which is, in fact, the USP of this collection is also covered with the classic Monogram canvas. This forms a beautiful contract with the ivory resin-touched keyholder.
2. Pulsion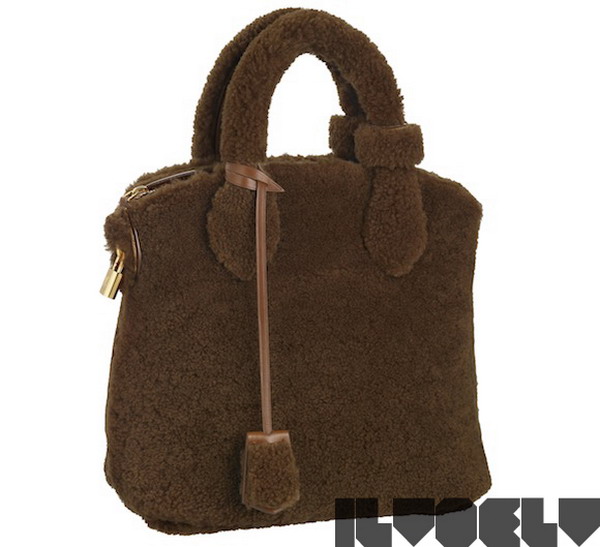 This luxury handbag is ideal for the coldest of winters. Covered completely in shearling, this is indulgent and cozy and warm. Even the handles are completely covered.
3. Monogram Desire
If you want to make a style statement at work, this nylon jacquard bag in navy blue or black is perfect. The tonal resins add gloss to the handles and hardware. This bag is available in two sizes. The larger size has a shoulder strap as well.
4. Cuir Obsession
Matte and gloss mix beautifully in this horizontally stretched luxury handbag. Glossy tape adds flamboyance to the rubberized calfskin body. The Lockit BB here is miniscule. The keyholder is smartly integrated with the bag design.
5. Monogram Addiction
The USP of this Louis Vuitton bag is the lame embroidered Monogram pattern, which gives a 3D effect. This medium-size bag comes in matte rubber.
6. Monogram Fascination
The matte and shine theme continues in these patent lambskin bags that are available in mustard, emerald and pearl grey. The Monogram pattern is embroidered in matte bouclette.
7. Les Extraordinaire Devotion
The fashionista who loves bling will adore these extraordinary patent alligator bags with a golden brass chain and handcuff.
Via: ilvoelv.com