Finally the royal wedding is over. William and Kate have exchanged their wedding vows and should quickly descent into marital bliss. Billions watched the royal wedding, among them the fashion police. And one accessory that repeatedly came under their style radar was the hat. Here is a quick look at some of the hats that made the cut and others that failed miserably.
1. Princess Eugenie of York and Princess Beatrice of York
Clearly, the biggest flop of the day was Princess Beatrice's rabbit-ears-like headgear. Too high and too solid, poor Princess Beatrice is being heavily criticized for her choice of hat at the royal wedding. The hat even launched a Facebook poll with users ridiculing the beige creation by Philip Tracey, who incidentally, was also responsible for the hats of Victoria Beckham, Zara Phillips and Camilla, Duchess of Cornwall.
Princess Eugenie's dress was a disaster. Her hat, though not as outlandish as her sister's, was not the greatest.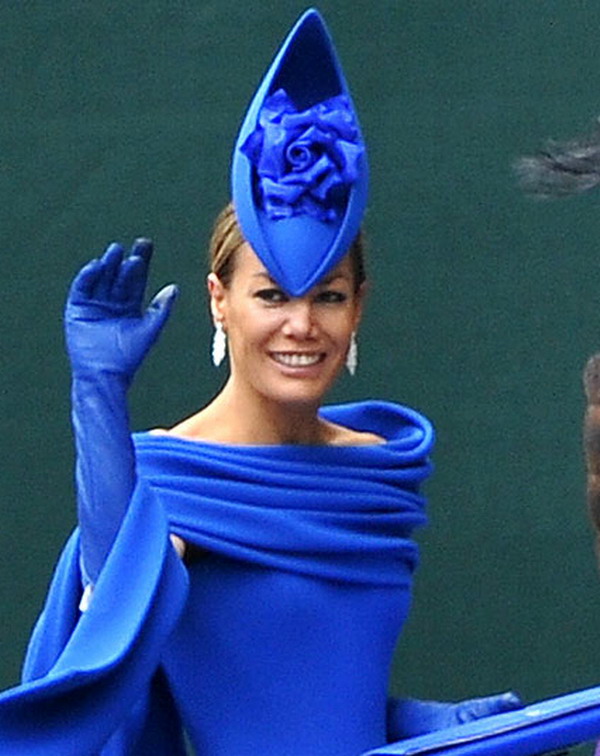 2. Tara Palmer-Tomkinson
Socialite Tara Palmer-Tomkinson proved a stunner in her cobalt blue dress and an eye-catching hat made of the same fabric.
3. Tara Palmer-Tomkinson's friend
Tomkinson was accompanied by a lady in purple with a large feathery topper. In this picture though, it somehow resembles a bird's nest.
4. Victoria Beckham
Posh Spice wore her pillbox hat with panache. But her minimalist chic navy blue outfit seemed a tad somber for a fairy tale wedding.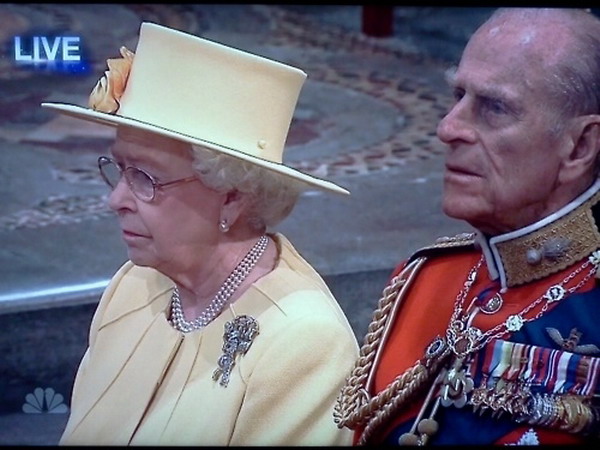 5. The Queen
The groom's grandmother looked cheerful in a primrose yellow outfit with a matching crepe hat adorned with handmade silk roses.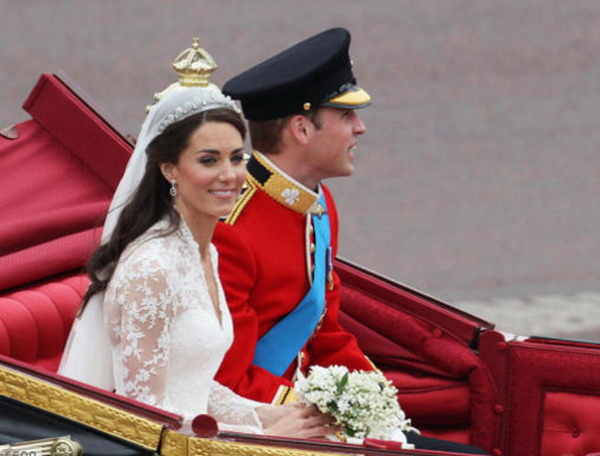 6. Kate Middleton
The Queen lent Kate her own Cartier tiara, which she had owned since her 18th birthday.
7. Zara Phillips
Zara Phillips, daughter of Princess Anne and the next royal in the wedding queue, chose a smart and modern look, topped off with a classy hat.
8. Princess Letizia of Spain
The Spanish princess cut an elegant picture in dusky pink and a soft, romantic hat.
9. Queen Margrethe II of Denmark
Queen Margrethe II is known for her penchant for non-traditional colors. This time she chose a bright blue.
10. Lady Frederick Windsor
Lady Frederick Windsor wore a chic low saucer-style topper, with curled pieces emerging from one side of the base.
11. Sophie, Countess of Windsor
The Countess of Windsor took the elegant route with a part-headband hat with soft silk roses.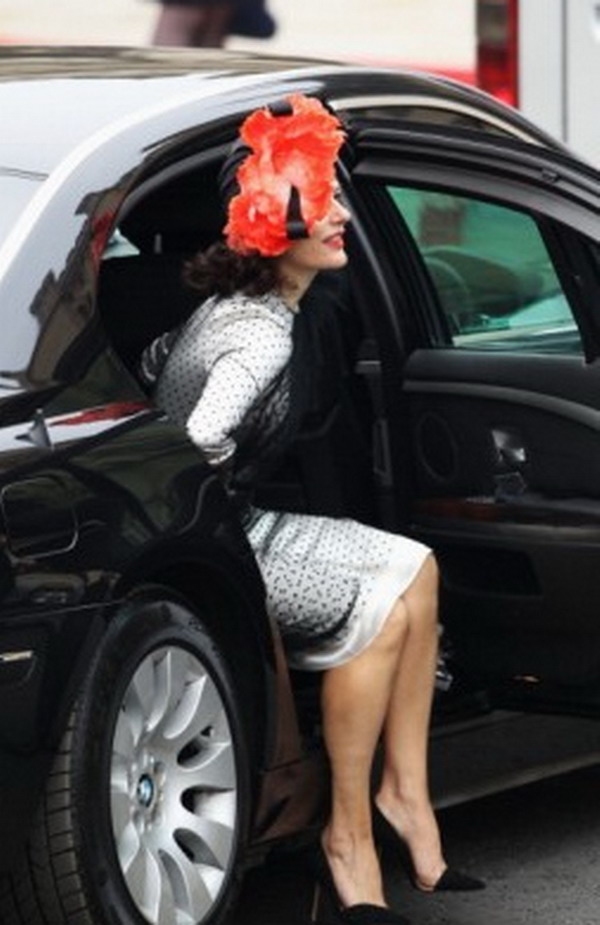 12. Miriam Gonzalez Durantez
The wife of deputy Prime Minister Nick Clegg stood out at the royal wedding. Durantez took the unconventional route with a turban-style hat featuring a dramatic corsage.
13. Frances Osborne
Frances, the wife of the Chancellor of the Exchequer, chose a more subtle look with a grey dress and a modest feathered hat.
14. Unknown guest
From this angle, it looks like space age stuff. But the flaming red certainly caught the attention of the shutterbugs.
15. Sally Bercow
The wife of House of Commons Speaker John Bercow chose a smaller headpiece, a sleek, stylish feathery fascinator.
16. Princess Marie-Chantal of Greece
It does not get more princessy than Princess Marie-Chantal's silvery topper with an elaborate floral design.
17. Princess Mathilde of Belgium
This Philip Treacy hat is vibrant and colorful yet simple and elegant.
18. Unknown guest
There is no way to say who this lady in the photograph is. But that hat is certainly an attention-grabber.