On entering a new city the first problem which we face is the transportation problem and if busses are the main mode of transportation then we have had it! Finding the shortest route, nearest bus, nearest bus stop…it gets so tedious that we end up taking the not-so-cheap mode of transportation i.e. cabs. MIT SENSEable City Lab has found a solution to this unanimous problem and has created a 'futuristic bus stop' called 'The EyeStop'.
These EyeStops will be eco-friendly as they would be solar powered and will have touch sensitive e-INK and screens. Speaking of which, just a thought, these EyeStops would not be able to elude the misty spray paint bottles of the vandals for long!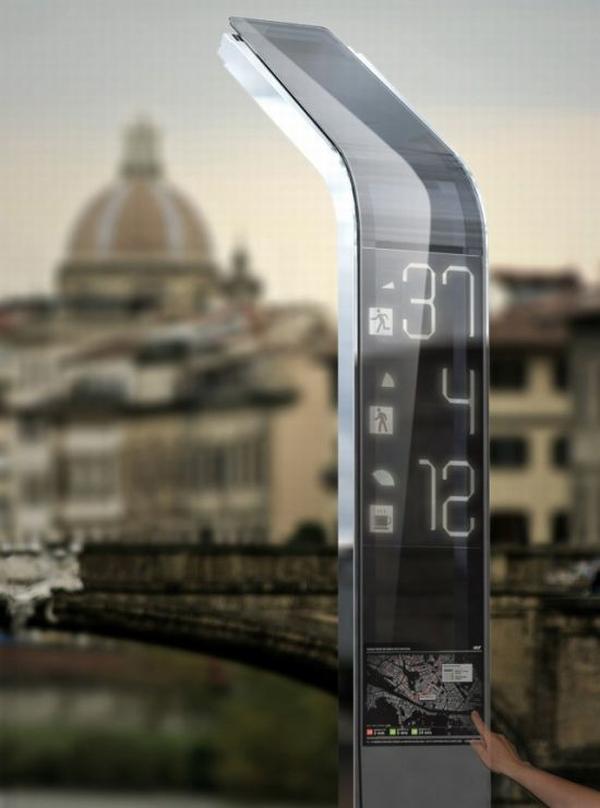 As these bus stops will be connected to the internet, they could be also be used for sharing information, finding the bus route, browsing the web ,checking the air quality and pretty much everything which we can do when we are given a PC and an internet connection.
The structure of these EyeStops would be such that they would provide maximum shelter and make the optimal use of the available place and sunshine, of course. This theory was put forth at the Genio Fiorentino festival in Florence and a model of it would be launched in October, this year.
Via: Fubiz