The future of gaming could be an interesting thought. While we already have begun to accept 3D as a part of the gaming eco-system, it is becoming even more apparent that one could start a rather new trend in the field of gaming. The more realistic it is, the more fun gaming gets. This time around, Emperor 1510 gaming and workstation is an amazing stainless steel enclosure that takes you on a realistic trip into the gaming world.
Some of the features of The Emperor are three screens, surround sound, adjustable seat and leg rests, an adjustable keyboard tray, inputs for a Mac or PC. You could also recline up to 15 degrees, which makes it all the more comfortable and awesome. You could choose the colours you want and customize it the way you like it to be.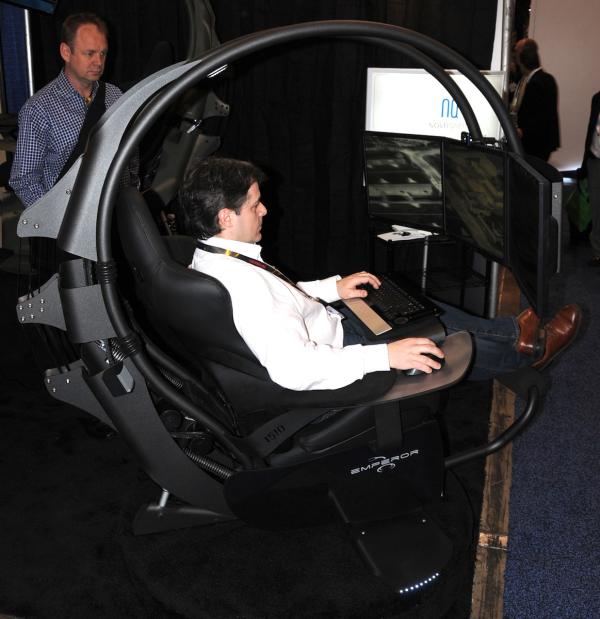 The more features you ad, the more expensive it would be. It is expected to cost between $5,000 and $10,000. This amazing fixture would be a great gift of your husband or wife is a gaming addict. You could also buy this as a gift to other loved ones. This sure shall be how the gaming world be looking in future.