A card for shopping, another for credit, a third one for your salary money deposit, a fourth for paying bills. Plastic money sure is a lure. But it can leave you sore too. What with those multiple passwords that you must remember, it is a pain to handle them all at once.
Not just that, each time a card expires, it helps pile up more plastic garbage. If a card generates receipts with every transaction, add those bits that multiply to a million when they create trash.
How about having a single card that does most jobs for you? One electronic card that can help you consolidate all your credit cards? This has been made possible by Designer Kim Young Suk. It keeps at bay not just plastic waste, but also the big trouble of identity theft through discarded cards. It means an all-in-one credit card device. The concept involves the user uploading various credit card details on one end of the card gadget which has a memory card slot.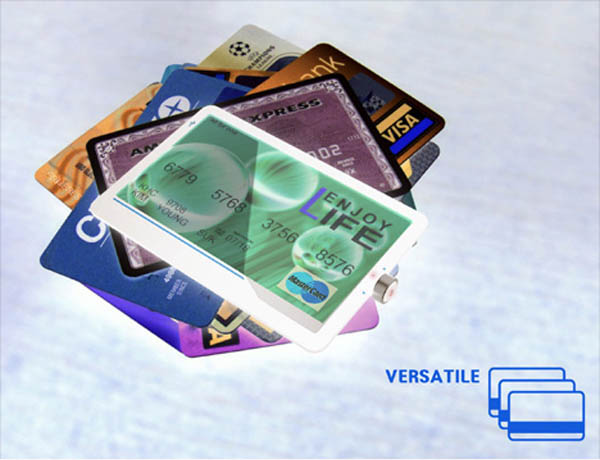 Upload your various credit card details in this. On the other end is a knob that lets you choose the right Card you must swipe. It involves no paper receipt. All your information gets stacked in the memory card. The hitch Will banks comply in networking, especially when they compete with each other? For credit card users it is a Godsend.
Via: Yanko Design