There are a couple of things that we know about the Manchester City team apart from their being real rich, is the fact they can play a very spirited game and love with the same gusto! Stephen Ireland, the 23 years old Irish midfielder is making news for his huge spending lately. Well, the man shelled out a huge $422,220 only to busy a very pimped-up version of a Bentley for his Wag girlfriend Jessica Lawlor. Well, the occasion was a special one – it was Jessica's birthday! No wonder Ireland wanted to make the occasion memorable.
The car is a coupe and is donned in shades of spunky red and white, which are really the colors of rival Manchester United. Plus there are several embroidered hearts too. We are informed that only to get the winged insignia changed to Jessica's initials, JL, the footballer had to pay £1,000.
And that was not where the 'blinging up' stopped. An amount of £2,000 was shelled out to get the customized red leather seats with a message, "To Jess Love From Stephen" surroounded by a heart. Even the tailored bright red alloy wheels have Jessicas's initials courtesy the £5,000 her boyfriend spent. The Bentley has a 6-liter, 552 bhp engine with an assured top speed of 198 mph in just 4.8 seconds.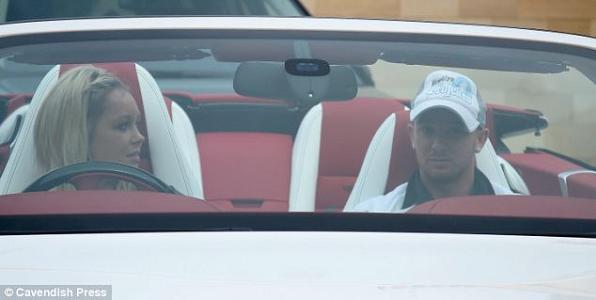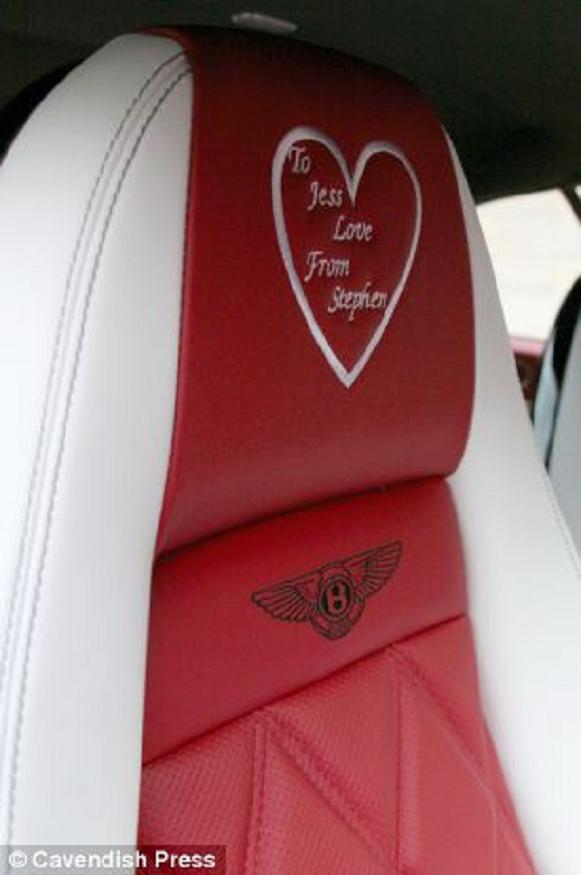 Via dailymail