The most popular God in Hindu mythology gets embellished in the fashion arena. No, it's not Lord Ganesha but his daddy Lord Shiva that we are talking about. His shape and splendor has been transformed in a spectacular writing instrument by famous luxe pen maker Caran d'Ache. This one has been created entirely in hand from 800 solid silver. The somber finish is distinctive as the sumptuous pattern evokes a mystery and symbolism of the Shivaiite tradition.
Definitely a limited edition, this pen is part of the Artiste Collection. The makers are tight lipped keeping up with the legacy of Caran d'Ache to never spill the beans on their technique and craft.
So far only 108 (Number 108 because it is a key number in Indian Hindu tradition.) fountain pens have been created, each with a price tag of $15,402. There will also be 55 (symbolizing the 5 Hindu principles of life) roller pens each sold for $14,060.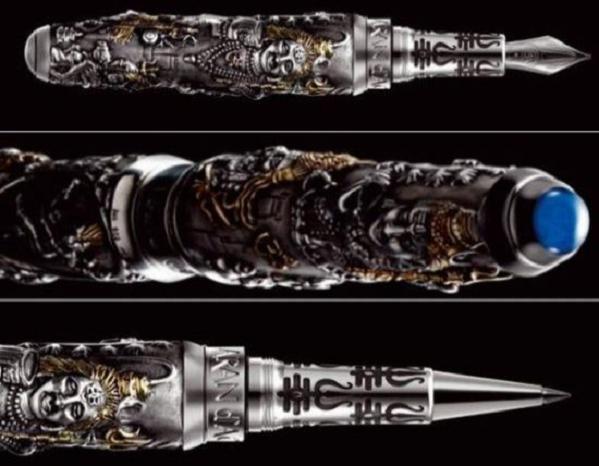 Via bornrich