Laurent Hongisto is a talented designer who has just used the existing components form IKEA Milk Frother in order to create something better and more useful. He used a sculptural approach in order to make the design artful and the frother which he has created in the end is amazingly cool and chic.
All he did was that he used the silicone in order to hold the components together. You could visit his website for more information and I am sure you would need something like this in your kitchen. The frother can stand on its own and is a thing of beauty. Titled Frullino, the frother is one of my favourites as it delivers frothy milk, milkshakes and other such goodies which you can enjoy at your own pace.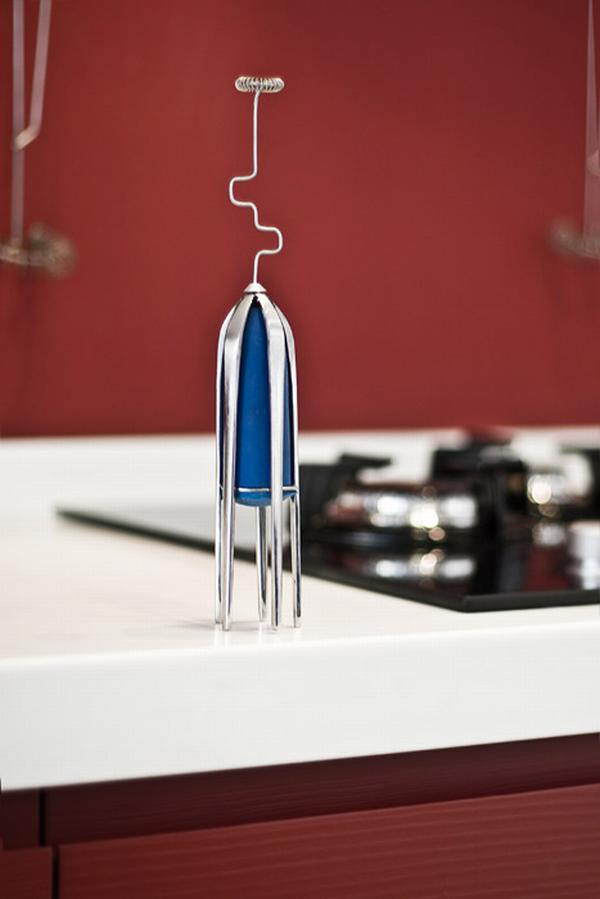 There is however no information about either the price or the availability but I am damn sure if it available, everyone would want to buy it. It is high time that we saw cool designs like these which are not simply overblown fantasies, but workable an useable designs.