Schöpfer Yachts is a busy firm. First, they brought out the Oculus 250-foot super yacht and had the world drop its jaw. And now they have unveiled a gorgeous new second design by the name of Infintas. Presented as their flagship design, this 300-foot vessel is the baby of designer E. Kevin Schopfer along with Sparkman Stephens of Naval Architects.
We hear that the Oculus drew it's inspiration from an oceanic fish, on the other hand, the Infintas is influenced the symbol of infinity that gets highlighted in the yacht's elevation. This very infinity loop has the stern all carved out and the mid section constructed in the elliptical shape. A central structural spine holds the loop intact.
12 people can enjoy the comforts of the Infintas in good style. For there is a splendid dining room with a well spaced kitchen and a huge pool deck alongside the inviting living room. There are plenty of rooms for the owner as well as the guests. Also if the owner requires, the pool can be covered to create more space.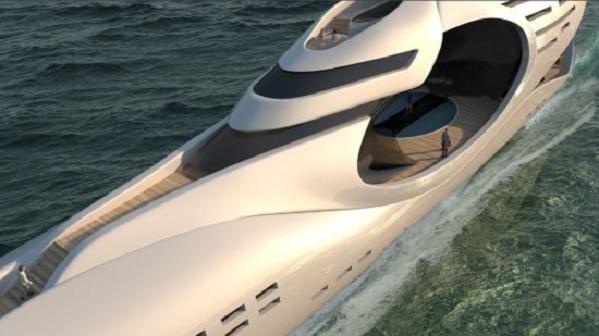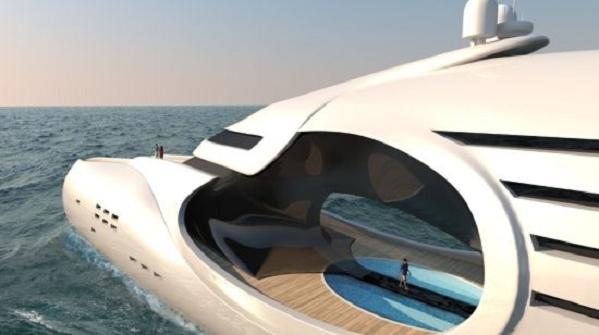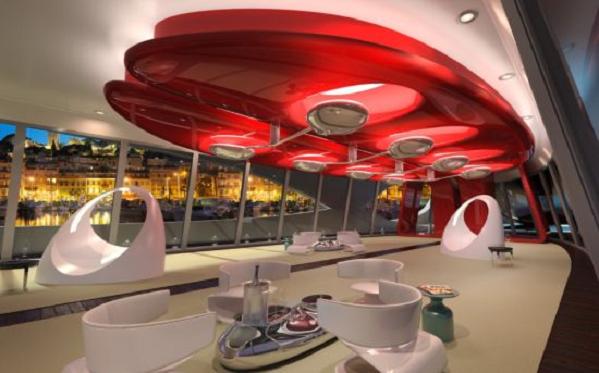 Via ifitshipitshere