This one could be termed the ultimate in luxury. From the world of Limousines, a Mercedes Stretch Limousine that anyone would be proud to own and show off. Two models are being offered in the Mercedes Stretch Limousine set, namely Mercedes 70'' E320 Bluetec Diesel and Mercedes 70'' S550.
While the Merc's overhead control system is done up with walnut hardwood, all of the limo's seating is in leather. The four-wheeler can be custom-built to suit its owner's needs.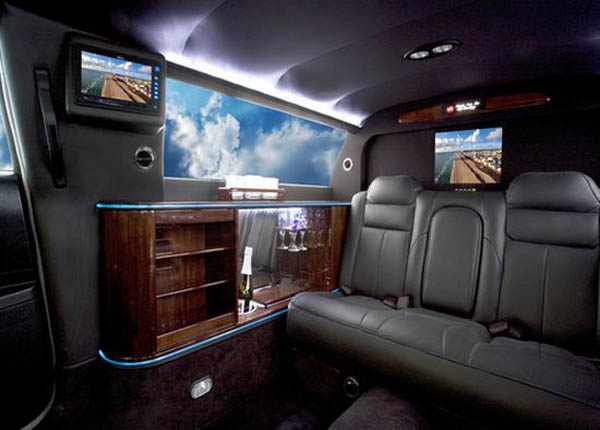 Its other luxury features are just as amazing. A Champagne Chateau and ice chests that dot the mobile mini-bar, hands free intercom that helps you communicate while in the comfort of its interiors and on the move, storage area lighting adding that dash to its looks, 12v electric ports, rear facing armrest with cup-holders, vanity console, dual seven inch flatscreen TV in pillars for entertainment while you travel, an AM/FM stereo with single CD or DVD system, chrome wheels, illuminated hardwood consoles with stainless steel accent…
So chill out at the bar inside the Limo, watch TV and DVD or communicate. Or simply do your make-up up, all in the luxury of the four-wheeler that spells comfort's citadel.
Via: Limousines World