Your itineraries are soon going to be jam-packed what with the festive season being just round the corner. Hosting and attending parties will keep you in a frenzy, so much so that you will definitely appreciate an extra hand to support your drink. Surprised? Don't be. Markets are flooded with a customised paper-clip, which everybody lovingly calls 'Klypso', to share the burden of your drink.
Yep, now you can relish every bite of your food while a Klyspo stays clipped to your plate holding that glass of liquor you no more have to worry about spilling. Can't you recall that awkward moment when someone wanted to shake your hand? As cheesy as it may sound, but Klypso's extra hand will ensure extra comfort.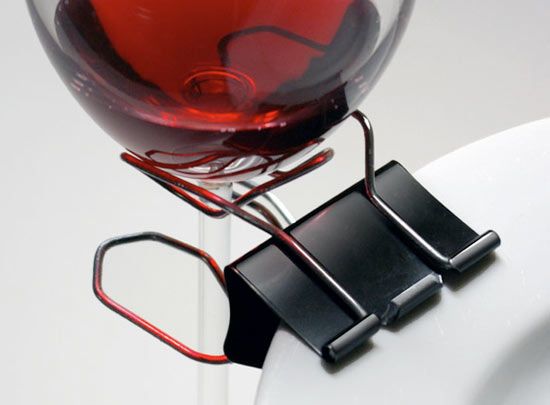 Like I already told you, Klypsos look simple but are very useful. Their grip on the plate is strong and can handle a glass even in crowded parties. So, go out and meet and eat with your pals without having to worry about spilling any more wine on the carpet.
Via designspongeonline