Wouldn't we do anything more than give an eye and leg to own something that's been a part of the film world! Save the body parts, but keep the cash ready for the buzz is that someone's restored Ghostbuster's Ecto-1 which was used for over fifteen years at the Universal Studios Florida.
Avaiable for auction at ebay, the car is priced at a neat $45,000. So much moolah because the machine is one of the three Sony/MGM authorized Ghostbusters 1959 Cadillac Miller Meteor Ecto 1. The two original cars were featured in the films, while this one was actually built for the Universal Studios Theme Parks.
Quite obviously, this Ecto-1 has wooed many, and has even been featured in thousands of photographs. There has been only one change in the renovated version that it is today, the roof rack has been modified to resemble the screen used in the Sony Ecto-1 original car.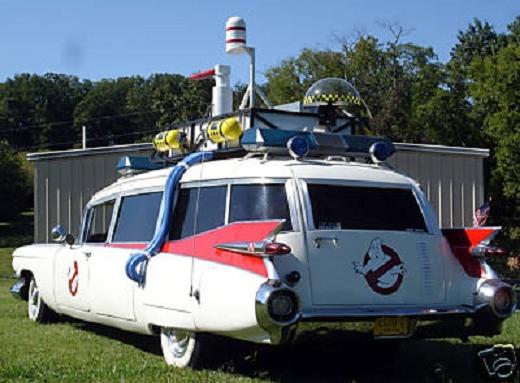 All in all, the car is in great shape both physically and mechanically. And now you can actually make it yours!
Via slashfilm