The mindset and mood of an individual is governed by his surroundings. Most of us spend good hours of the day at work with a hope to come back and regain the peace of mind. And if one happens to be amidst boring interiors the no fun. Today, the need is to bring originality to the interior décor and the best way is to deal with available accessories by modifying them, thereby making them look much more appealing.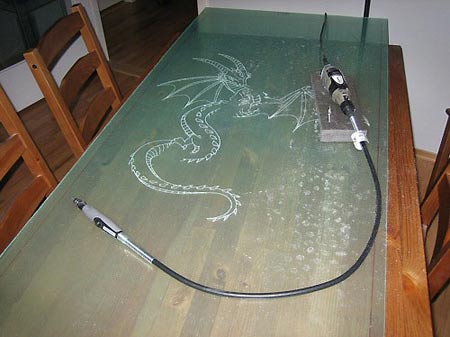 Likewise, here we have this door: Unlike your ordinary glass doors, Smilodon imprinted a striking dragon and dagger design into it and then crammed it with LED and here you have the final product. Based in Norway, the designer LED-encrusted work features two shades, blue for the dagger and white illumination on the dragon looks really amazing.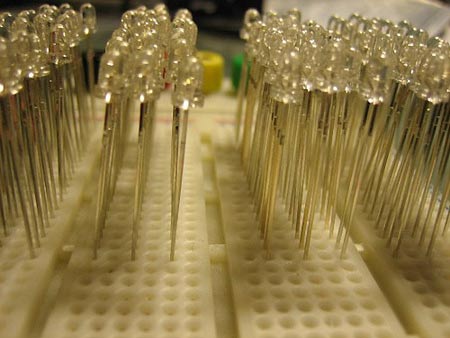 It is truly amazing.
Via TrendHunter/ Core77