A 300-year-old library, which is considered as UNESCO world heritage site, is listed to re-open on 24 October 2007. The library use to have around 850,000 books before the fire could threaten it on 2 September 2004 in Weimar. Since then this 16th-century rococo-style palace was under restoration. The complete restoration is expected to get over by 2015.
The wild blaze caused due to power fault shattered 37 paintings and 50,000 books and the very moment invigorated Germany's ordeal over the slaughter of exceptional records and libraries due to World War II bomb blasts. It is expected that the reopening of the library would offer 60,000 of its original volumes.
The destroyed books with attached history, heritage site along with Rococo room got restored at a cost of $18.2 million (12.8 million euros). The wide variety of the edifice is not restricted to reading room, making it a memorial to German classicism. Also, word is around that around 22,000 German corporate groups and people contributed towards the restoration process. While the library was fighting with the flames of fire, a human chain was formed to rescue their historical record and they managed to recover around 6,000 historical works along with a 1543 Martin Luther.
More pics: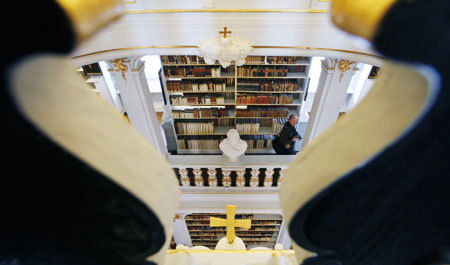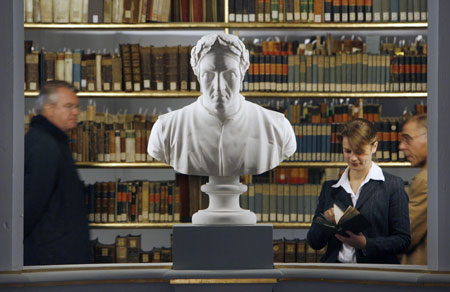 Read