This has to be categorized as jewelry rather than a time piece. It has a logical reasoning behind it. The purpose of the watch to reflect time doesn't demand high cost. What made it elite is the 493 top Wesselton "baguette" diamonds that surround the case dial and buckle. Created by Hublot, the One Million Dollar Big Bang watch follows the "serti mysterieux" technique (used in the jewelry creation by Van Cleef & Arpels (Paris) which allows only the visibility of diamonds that dominate the structure holding it, making it invisible).
It uneasy price tag is because of its not-so-easy production. Having invested more than 2,000 hours on its designing through R&D, machine programming, the cutting of the diamonds, setting, casing and fine-tuning; this piece-of-art luxury deserves this commanding price.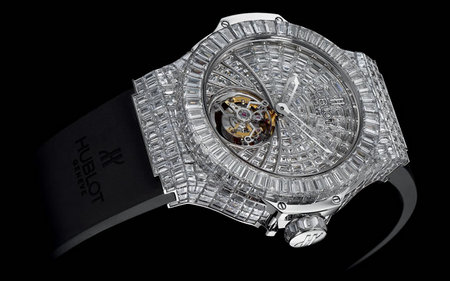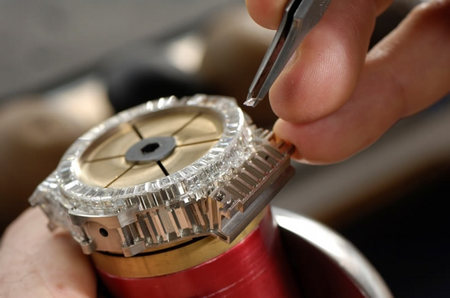 Well, does the display of time divulged at Baselworld is marvelous? The question remains open-ended because I haven't tried it.