We have come to expect new and innovative gadgets and gizmos at the CES every year. This year was no different as LG Electronics, the Korean electronics products and home appliances giant, introduced the world's first 55-inch OLED or 'organic light-emitting diode' TV. There are other companies working on the technology but LG was in a hurry and wanted to get the first mover advantage in the market. They are competing ferociously with the other Korean electronic products giant Samsung who are also working on a similar product.
The model number of LG's 55 inch OLED TV is EM9600. The TV boasts of all the high end features that LG has at the moment including smart TV with social media and streaming. The TV also has a built-in mic, passive 3D, and a high-tech 'four mode' Magic Motion remote. Another feature that makes the TV neat is a separate control box to house connectivity and other necessary gadgets. The TV has been priced high at about $8,000 so the company has planned an elaborate promotional program to convince the customer that the new TV is worth its price.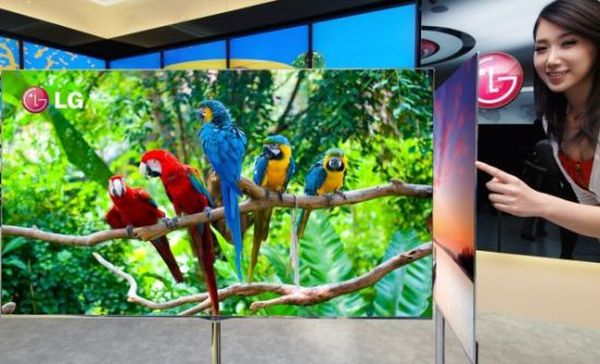 A high profile unveiling of the TV is being arranged at the Cannes Film Festival in France to coincide with a movie premier. LG hopes to take the lead in the OLED TV market. They want to consolidate their position in the market before other brands start launching a similar product. In fact Samsung might be coming out their version of the OLED TV very soon according to industry insiders. There will be fierce competition amongst the top companies to exploit the pre-Olympic TV buying craze. LG has been first off the block. It would be interesting to see if they can maintain their lead.