Since the advent of mobile phones, nearly all of us have at some point of time have been the owner and operator of a Nokia handset. However, the same can never be said about the Finnish handset manufacturer's luxury phone division, Vertu, where in the handsets carry staggering price tags and opulent luxury. Established in the year 1998 by Nokia's chief designer, Frank Nuovo, Vertu has since been catering to the luxury intensive needs and aspirations of the uber rich, providing them with gorgeous handsets that though may be low-tech, but carry an exceptional class of their own. Since its inception, Vertu has managed to gather both impressive sales figures, as well as an untarnished reputation as a major luxury mobile manufacturer. Till the beginning of last year, Vertu has sold more than 300,000 of these exclusive handsets and the company has seen a significant increase in its manpower numbers. Vertu, a highly respected global luxury brand is most popular and revered in some of the most booming economies such as that of Persian Gulf, Russia, China. In the regions, luxury seekers do not mind paying exorbitant sums of money on Vertu mobile phones that range from a $6,800 to a whopping $16,870.
The glam and success of Vertu as a luxury phone brand can be ascertained by the fact that, though these handsets aren't exactly hi-tech, yet their popularity has enabled Vertu to capture about 60% of the Western European markets. As compared to Nokia smartphones, Vertu handsets are significantly behind in terms of technology, using either VGA or low end megapixel cameras and these mobile phones are known to be running on the now outdated version of the Symbian operating system, instead of Microsoft Windows Phone 7 OS that is now proving to be the buzz word from Nokia. As per studies, majority of Vertu users are known to be operating a second smartphone as well and they keep their Vertu phones only as style statements and status symbols. The handsets launched by Vertu are designated to be kept as 'trophy phones', as they carry some of most expensive and intricate luxury fabrications such as titanium and steel sapphire crystals and ruby bearings. Vertu hasn't been able to gather such fame and fortune solely based on its handset, its bespoke customer service, which the company prefers to refer as the 'concierge' function has also played a big part in the company's phenomenal success.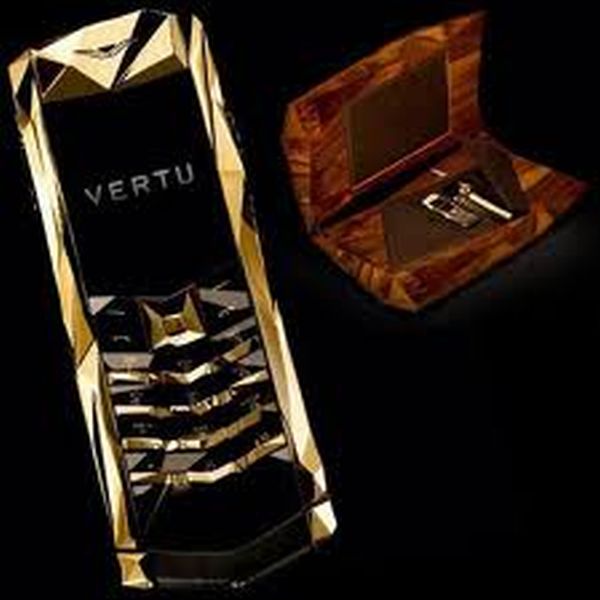 The concierge service from Vertu is in place especially for its esteemed customers, where in the service maintains a 24 hour hotline and the staff is extremely proficient in up to seven languages including Chinese, Russian and Arabic. The Vertu concierge service staff caters to a variety of customers' needs, such as restaurant reservations and travel planning and sending personalized gifts on special occasions on behalf of the Vertu members. The concierge service for the Vertu customers is free of charge for the first year, after which a $3,000 annual fee is required to avail the service.
Via Business Week