Punctuation Mark Lamps and Alphabet Chairs together are just great which can be arranged side by side with particular message. The typographic furniture is ideal for private, public and corporate interiors with communicative designs. The lounge chair collection comes in numbers and letters-0 to 9 and from A to Z. You would get the personalized new chairs three dimensional various font set, alphabets. The furniture allows you to communicate names, personalized message, or acronyms' through displayed chair. Each chair will fit your corporate identity, interior, or logo. There are more than twenty punctuation marks from? to #.
Specificatiaons of the orders will be taken and will be made in France. It is upholstered either from leather or fabric from Kvadrat and wooden shell has veneered beech wood, or lacquered black or white.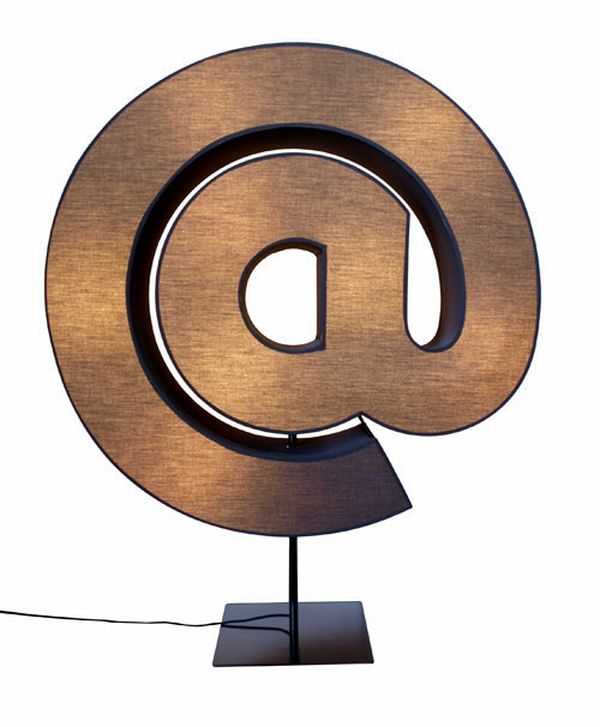 The collection keeps on unendingly growing with new fonts, new alphabet, and new objects, with specific customized needs like logos etc. You could use them in lobbies of companies and offices.  The chairs could be used along with more than 20 punctuation marks floor lamps in bars, hotel interiors, lounges, patios, living rooms to enhance interiors and surrounding area with right statement, displaying creativity, aesthetic sense and glamour.
The alphabet furniture and quotation marks, exclamation and question, the dollar signs will assist your little kid's learning process in playful way. Go ahead to buy both the punctuation lamps and letter chairs manufactured by Tabisso, a French company. Decorate your room in style with furniture and lamps that express your mood. Would you like to choose excited (!), Curious (?), demanding (.), or what?