LISA Airplanes' Akoya has been unveiled by a high end French aviation company that knows what it is doing. It is a light amphibious sports plane that can takeoff and touchdown with just a 650 feet space. This means that the run way can be short strips of land that are not too hard on the part of anyone out there. It can do so on snow and also on water and comes with an amazing 100-horsepower Rotax engine.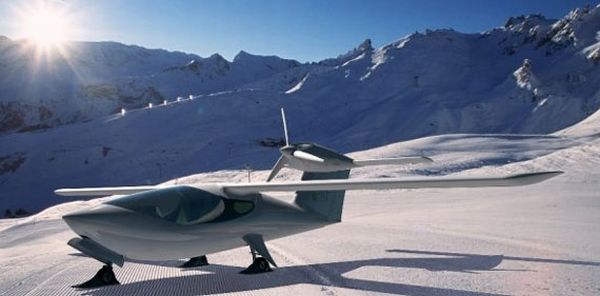 The two-seater can travel for a distance of 680 miles on just 18.5 gallons of fuel, and has a speed of 130 mph. This means, you can safely reach your destination without spending a lot of money. Akoya is a very pleasant plane that makes sure that flying is a joy and that you would never have to worry about anything that is not your business. It encourages the concept of recreational flying and makes flying joy. It is no more like you have to fly only to reach your destination but you could do so just for your personal enjoyment and pleasure.
I guess this is what sets the plane apart and is on a different plane altogether. The plane would be delivered by mid 2012 and would cost around $410,000 which is not too bad if you asked me. It is better than buying a car which costs a million. This way, you would be able to fly and look down upon everyone who comes your way. I would say, you should go ahead and do this without fail! You could also take a look at Aeroyachts which we had featured sometime back.