Prior to the recession, the luxury hospitality industry had been booming. However, the global economic crisis severely affected all plans of expansion for companies across the board. Now, as the economy makes its way to a full recovery, luxury hotel chains do not seem to be waiting around. There is incredible optimism in the air once again, as luxury hotels prepare to expand quickly over the coming years. Look out for a slew of new luxury resort and hotel openings in the near future. From Starwood to Leelaventure and from Ritz-Carlton to Marriott, everyone appears to be in expansion mode.
1. Starwood Hotels
Target: A portfolio of 25 hotels in New York City by 2014. In addition, here is a look at the global targets of eight of Starwood's nine hotel brands:
1 ) The Luxury Collection will launch 9 new hotels in the next two years.
2 ) W Hotels plans to take its count to 50 by 2013. New hotels are due to come up in Paris, St. Petersberg, Guangzhou, Shanghai, Abu Dhabi and Bangkok.
3 ) Sheraton is on track to open 65+ international properties by 2015.
4 ) Westin has plans of introducing 31 new hotels by 2016. 90 percent of these will be outside the US.
5 ) Four Points is due to launch 38 new hotels by 2014.
6 ) The 2008-launched Aloft Hotels will soon be opening 28 new luxury properties.
7 ) The sustainable Element brand of hotels is looking to expand in Miami, Irvine and Vancouver.
8 ) The 1904-born St. Regis will be opening 15 new hotels in sites like Bangkok and Abu Dhabi.
Current Global Portfolio: Check out the individual portfolios of Starwood's nine brands:
1 ) The Luxury Collection has 78 luxury hotels and resorts across 30 countries.
2 ) W Hotels has 41 hotels around the world.
3 ) Sheraton owns 400 luxury hotels in 70 countries.
4 ) Westin owns 179 luxury properties in 36 countries.
5 ) Four Points currently owns 150 hotels worldwide.
6 ) Aloft Hotels will soon have a portfolio of 50 hotels.
7 ) The LEED certified Element hotel brand currently boasts of 9 properties.
8 ) The classic St. Regis currently runs 22 hotels worldwide.
9 ) Le Meridien has 98 properties worldwide. Nearly 80 of these are outside the US.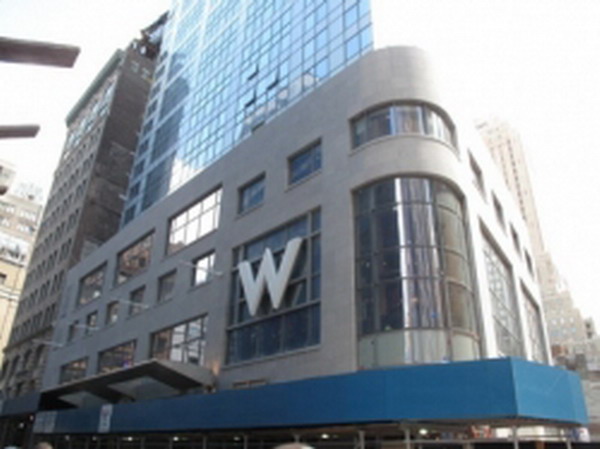 Details: In recent years, Starwood Hotels has been busy expanding its operations around the world. The American hotel chain boasts of nine different luxury hotel brands, all of which are currently showcased in the New York City hospitality sector. From the historic and class St. Regis and the conversion-friendly The Luxury Collection to the environment-friendly Element, Starwood offers luxury accommodation to all sorts of clients. And it is in heavy-duty expansion mode as well.
2. JW Marriott
Target: 12 new JW Marriott hotels by 2012 and an additional 13 other luxury hotels by 2015.
Current Global Portfolio: 52 JW Marriott hotels in 22 countries. By end-2015, the hotel chain should have a total global portfolio of 77 properties across 29 countries.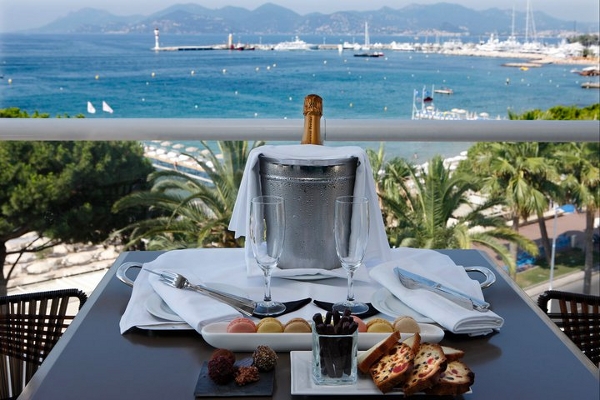 Details: Mitzi Gaskins, VP of JW Marriott Brand Management, explains that the JW Marriott brand is limited to a few select properties that provide a warm, relaxed and elegant luxury environment. Gaskins added that the current lot of properties under this brand name are largely under eight years of age, and that the company is looking to expand in a big way. In recent times, Marriott has carried out hotel openings in Miami, Chicago, Indianapolis and Cannes and is eyeing locations outside Europe as well.
Among the JW Marriott hotels that are in development are properties in Bangalore, Chandigarh, Ankara, Azerbaijan and the Maldives. The 175-room property in Chandigarh opens this June and will be followed by the launch of the 24-storey 416-room JW Marriott Hotel Ankara in July. In November and December this year, watch out for the 250-room hotel in Bangalore and a 243-room property in Azerbaijan. Then, in the spring of 2012, a 106-villa luxury resort is due to open on the beaches of the Maldives.
3. Ritz-Carlton
Target: 36 new hotel openings by 2016
Global Portfolio By 2016: 100 luxury hotels worldwide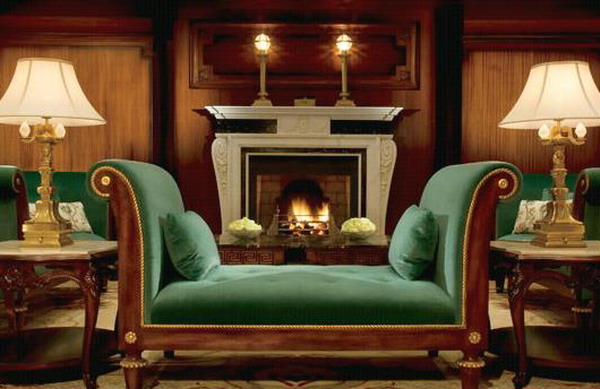 Details: Ritz-Carlton's luxury hotel expansion plans are being fuelled with an investment of $2 billion. Herve Humler, President and COO of Ritz-Carlton said that the hotel chain is aiming at becoming the leader among top-tier luxury hospitality and lifestyle brands in Asia and the Middle East by 2016.
By the first quarter of this year, Ritz-Carlton had three hotel openings in Hong Kong, Toronto and Dubai. By the end of this year, new hotels in Riyadh, Abu Dhabi, Toronto and Singapore will be added to its kitty.
The spree of hotel openings is scheduled to continue through 2012 to 2015. The hotel chain is eyeing properties outside the tradition luxury hotel bastions of Europe and the Americas. So there will be a slew of new hotels in popular South East Asian tourist destinations like Vietnam, Thailand and Malaysia. China will also get a couple of new Ritz-Carlton hotels. And Egypt looks set to get a few as well, in addition to Oman, Mexico, Morocco and others.
4. Hotel Leelaventure
Target: 30-40 new hotels by 2013
Details: The India-based luxury hotel chain is also on the luxury hotel expansion route. The hotel chain is being led by Samyukta Nair, the granddaughter of founder CP Krishna Nair, into this era of expansion. The hotel chain has decided on opening three star properties in places of religious pilgrimage across India. Destinations include places like Haridwar, Mysore, Rishikesh, Banaras and Nalanda. The new hotels will be under the Leela Gardens brand name. The first such hotel is due a 2013 launch, with 30 to 40 more to follow suit by the end of that year.
Vice Chairman and Managing Director Vivek Nair revealed that the company would not be making heavy-duty investments in these luxury hotel expansions. He said that the hotel chain is looking for management contracts instead.
Apart from the three star hotels, Hotel Leelaventure also announced that it would be developing seven luxury hotels in Mumbai, Bangalore, Udaipur, Goa, Kovalam, Gurgaon and New Delhi.
Indeed, it should be interesting to see how all these expansion plans pan out. Meanwhile, it certainly bodes well for luxury travelers from around the world.