If you need an instant way in to a world of stimulating and relieving massage programs and proficiency designed to perk up your wellness quotient in life, AcuTouch 9500 might just be the thing you were looking for. Touted as being the most expensive idevice peripheral this is surely alluring. The massage chair from Human Touch works in collaboration with the HT-Connect application to deliver a completely personalized massage via instructions sent over Bluetooth from iOS(IPhone operating system).
The chair is currently on display at the CES 2011. It has its own remote with eight predefined massage programs but with the HT-Connect app and using an iOS the number goes up to 16 with further scope of enhancement in the future. The chair has AcuPoint Detection systems which permit users to dial in their personalized massage by choosing the specific areas of the body on the touch screen of your iOS device.
Your preferences and inclinations are remembered well by the app and the massage routines are modified based on the time of day. AcuTouch 9500 would be made available at US retail locations for a $5,999 while the HT-Connect app can be downloaded for free from the iTunes App Store.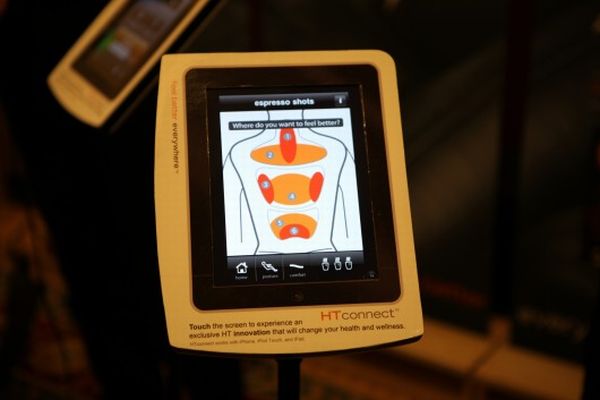 Via: Gizmag