Tafoni Floating Home Inspired by Sandstone Formations
The Tafoni Floating Home, designed by Joanna Borek-Clement is something that brings the ethos of open fields, bright sunshine and wide open spaces of California. It is exceptionally well designed and you would never feel claustrophobic in one of these houseboats.
They look good, and have been so well designed that even the richest Californian would consider this more luxurious than many other houseboats. San Francisco already has a number of houseboats in which people live but they are either too small or not good looking enough.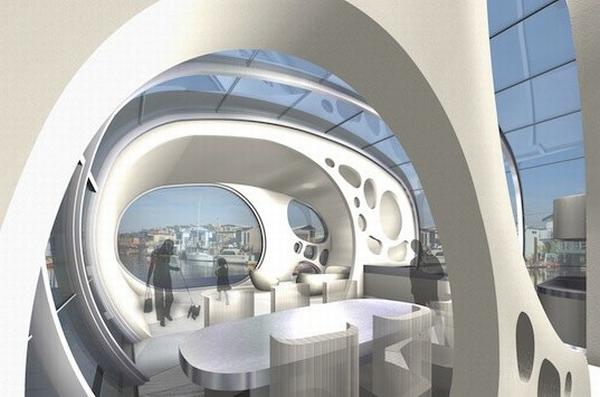 The Tafoni Floating Home, designed by Joanna Borek-Clement will please even the hardcore claustrophobic and would come with a 960 square foot living space. It has a kitchen, a drawing room and a bedroom. Tafoni-shaped windows are inspired by sandstone formations that occur in North California.
It has high ceiling and minimal partitions, which makes you believe that your house is large. There is nothing particularly green about these houseboats, but once there is no space on the land, people may start living on the water. If you could, you really should be living in a houseboat like this, for you would be the envy of everyone you know!
Via: Inhabitat